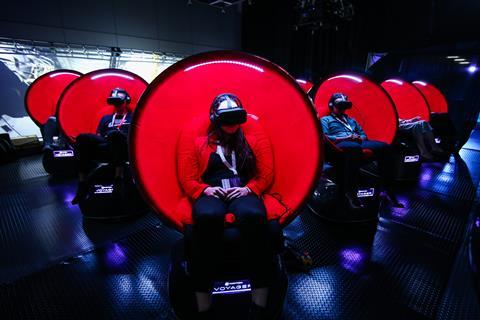 Los Angeles-based Positron is planning a major expansion, installing its VR motion chairs in dedicated virtual reality event spaces in ten major cities.
Positron's first install will be in a New York VR theatre by the end of the year. Most of the theatres will be in North America, but Positron is eyeing possible locations in London and Paris.
Each of the 10 VR locations, which are owned by partner companies, will be fitted with 20-25 Positron chairs.
Most of the locations will be warehouses or retail spaces that will be repurposed for immersive experiences, and will also feature VR projection rooms where high-resolution content is projected onto the walls and ceiling to create an immersive environment. The Positron chairs will complement the immersive projection experience.
Positron's flagship Voyager pod chairs come with motion control haptics, customisable LED cabin lighting, and even scent, for what is billed as a fully immersive cinematic virtual reality experience.
News of the expansion plans comes just weeks after Positron received significant investment from JB Capital.
Positron also partnered with Cannes XR this year to create a Positron XR Cinema in the Marché du Film, screening content in five of its specially installed chairs.
Positron's custom chair pods are already available in a number of partner entertainment venues worldwide including museums, tourist attractions, cruise ships and malls.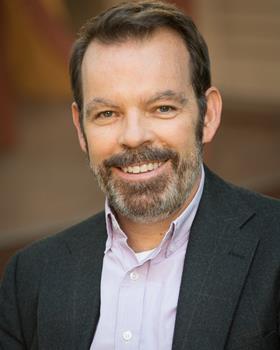 Positron founder and CEO Jeffrey Travis said demand for VR experiences is exceeding expectations. "We're finding that 90% of the people who go into these VR theatres have actually never experienced VR film…but when they do, they recommend it. The amount of tickets being sold points to the fact that it is meeting a real need for something that is a different experience."
Travis also said the immersive experiences are attracting audiences of all generations. "We're seeing grandparents with their young grandkids hop into the chairs for the experience.
Positron also produces and licences original VR content. It is the exclusive immersive cinema exhibition partner for film Le Musk, the directorial debut of Oscar winning composer A.R. Rahman, which premiered in the Cannes XR programme this year.
Travis said Positron offers two kinds of immersive content for customers to experience – documentary or narrative VR. Virtual reality games are not part of the offer.