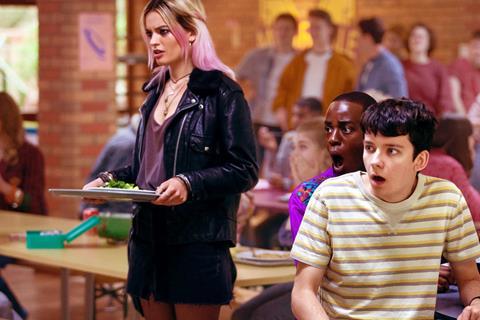 Wales is to pilot an initiative from the British Film Institute (BFI) and Bafta's organisation for environmental sustainability, Bafta albert, to help improve sustainability in film and high-end TV production across the UK.
The initiative aims to offer practical solutions for the sector in how to reduce carbon emissions and waste, titled Screen New Deal: Transformation Plan.
The BFI, Bafta albert and design firm specialist Arup are working with Creative Wales, Ffilm Cymru Wales and Clwstwr to conduct localised data collection and mapping to identify film and high end TV-related services which already exist in Wales, uncover service gaps and advance the creation of a location-based transformation plan to decarbonise TV and film production.
The first year will focus on data collection. Data and learnings gathered during this phase will then be shared with rest of the UK screen industry.
This phrase of the plan will comprise of activities including all productions being asked to measure their carbon footprints; encouraging suppliers to share their data on energy and travel; and stimulating the creation of new products and services such as reuse networks.
It will be followed by the development of the transformation plan over the following six months, which is to be delivered by mid-2023.
Systemic change
The initiative is a follow-up to the Screen New Deal report released in 2020, which examined the systemic changes needed within film production to reduce its carbon emissions. The report was produced by Arup and Bafta albert. The BFI's Research and Statistics Fund has awarded up to £80,000 of National Lottery funding for the transformation plan as the next phase of work.
Harriet Finney, the BFI's deputy CEO and director of corporate and industry affairs, said: "Producers and funders are looking for solutions to help them meet their net-zero targets, however the fast-paced and peripatetic nature of production is challenging for individual productions trying to find how that they can achieve that. Taking this work across a screen 'cluster' will develop practical and sustainable outcomes that can work for all productions and help reduce the sector's carbon footprint."
Wales is home to studios including Bad Wolf's Wolf Studios, Dragon Studios, Great Point Seren Stiwdios and BBC Drama Studios in Roath Lock, plus production services and post-production services including Real SFX, Location Solutions, 4Wood, ADF, Dragon DI, Bang, Gorilla, Cinematic, Bait VFX, Streamland Media and Painting Practice. Film and television productions made in Wales include Dream Horse, Willow and Sex Education.