Chinese conglomerate is also lining up a "major deal" in Europe, to be announced on Friday.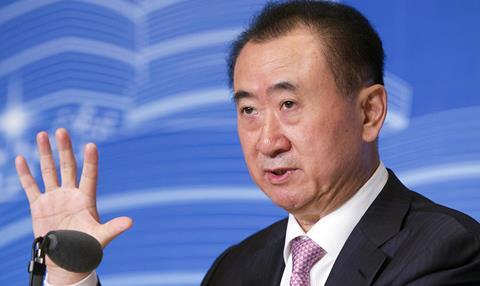 The chairman of Chinese entertainment and property giant Dalian Wanda Group Co, Wang Jianlin, has hinted that the company is in talks on a "comprehensive" project that would create 10,000 jobs in the UK's entertainment sector.
As reported by Bloomberg, Wang, reportedly the richest man in China with a net worth of $30bn, made the claim while addressing students at Oxford University yesterday.
Wang revealed that the company is looking to establish its European headquarters in the UK as it looks to invest further in the continent, adding that Wanda will announce a "major deal" in Europe on Friday, though he provided little detail beyond the fact that the deal would be outside of the UK.
Previously, Wanda, which is the world's largest cinema chain operator, also owning America's AMC Theatres and Australia's Hoyts, revealed that it is planning five major acquisitions in 2016, three of them outside of China.
Speculation is mounting that the company, which recently purchased Legendary Entertainment for $3.5bn, could make a bid for a significant minority stake in Paramount Pictures, which Viacom is reportedly looking to offload.
The 10,000 UK jobs could relate to Paramount's proposed Kent theme park.
Speculation has also been rife that Wanda could look to invest in the UK or European portfolios of either Odeon or Vue cinema chains.
Wanda is also currently building a $7.7bn complex in Eastern China that will include the world's largest movie studio when it opens in 2018.
The company's investments in the UK to date total £1.2bn, including a hotel and private property.