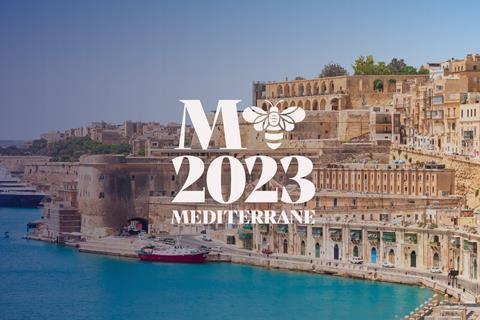 Senior production execs from Warner Bros and Skydance as well as leading producers and location managers are among the speakers at the inaugural Mediterrane Film Festival convention in Malta.
The programme, running from June 26-29, addresses topics such as film financing models, digital technology in film as well as industry work standards and sustainability.
Among the confirmed speakers are Kevin Trehy, EVP of physical production at Warner Brothers UK; Mark Costa, SVP of production at Warner Bros Discovery - HBO/MAX Originals; and Olivia Koterska, manager of production at Skydance.
Location managers speaking at the festival include: Sheila Ryan Cruz (Joker: Folie à Deux, Westworld), Leann Emmert (Rebel Moon, Dune), Michael Glaser (Bullet Train, Licorice Pizza), Peter Gluck (The Fabelmans, The Suicide Squad) and Ted Kim (Oppenheimer, Babylon).
Confirmed producers include Marty Katz (Titanic), Anita Juka (Infinity Pool) and Faminio Zadra (The Cut). Other guest speakers are Batman and Aliens production designer Terry Ackland Snow, Good Omens casting director Suzanne Smith and Luther: The Fallen Sun costume designer Tasha Middleton.
Panels include: 'Arthouse and Independent Cinema in the Digital Age: Challenges and Opportunities Amidst Blockbusters and Streaming Platforms'; 'Trends in AI & Digital Technology'; and 'Location, Location, Location.'
There are masterclasses on topics including: raising money for film; the creative design process; casting direction; vfx in post production; virtual production and film scoring.
The Mediterrane Film Festival is a new annual event celebrating Mediterranean talent while promoting Malta as a global film hub. Earlier this month, the festival unveiled nine films for the festival's inaugural competition strand.