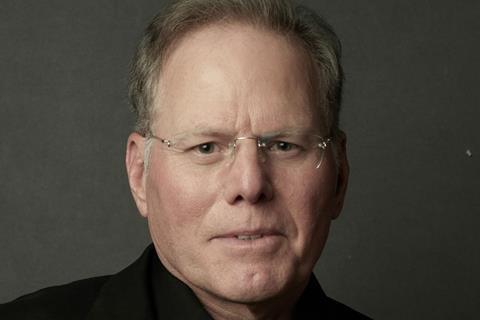 Warner Bros Discovery (WBD) revenues lagged behind Wall Street projections as it posted $11bn for the fourth quarter of 2022 amid a soft advertising market, while global subscribers climbed marginally to 96.1m.
Revenues fell 9% year-on-year excluding foreign currency fluctuations and the company reported a $2.1bn net loss or 86 cents per share (Wall Street expected a 13 cents per share loss) related to write-downs and restructuring costs.
In a mixed report on Thursday (February 23) that initially saw the share price drop 5% after hours before climbing back, WBD president and CEO David Zaslav said major restructuring decisions were behind the company, adding that 2023 would be "a year of rebuilding [with]… a full slate of production and distribution capabilities".
Streaming gains of 1.1m were below the 1.6m forecast gain despite the debuts of hit shows The Last Of Us and The White Lotus Season 2. However direct-to-consumer revenues painted a more encouraging picture and gained 6% to reach $2.45bn. A $217m operating loss for the quarter compared favourably to a $728m loss one year ago.
There was no guidance on a specific launch date for the combined Discovery+/HBO Max streaming service, although Zaslav reiterated it would arrive "in the coming months" and that expansion in Latin America, Europe and Asia will follow. A press day is planned for April 12. As previously reported, Discovery+ will remain as a stand-alone platform.
Studio segment revenues came in at $3.8bn following a 23% year-on-year drop. Yet Zaslav remained bullish on the company's content stable and upcoming slate – which includes an initial slate from DC Studios announced last month and a new pact with Sweden's Embracer Group to make features based on The Lord Of The Rings and The Hobbit.
Content highlights included record sales on the game Hogwarts Legacy. Gaming is a core part of Zaslav's growth plan and executives said during the earnings webcast that it sold more than 12million units or $850m in its first two weeks on multiple game platforms.
Network segment advertising revenue tumbled by 17% or 14% excluding foreign exchange fluctuations to $2.2bn. WBD attributed this to declining audience numbers across US general entertainment networks and soft advertising markets mainly in the US and, to a lesser extent, certain international markets. Total revenues for the segment fell 9% (6% excluding FX fluctuations) to $5.5bn.
Company-wide, fourth quarter cash provided by operating activities increased to $2.846bn and free cash flow increased to $2.482bn. The company ended the quarter with $3.9bn of cash on hand and $49.5bn of gross debt.
Executives said WBD made $1bn debt repayments in the fourth quarter and has serviced $7bn in debt since the merger between WarnerMedia and Discovery closed last April. The company has $3.9bn in cash on hand.