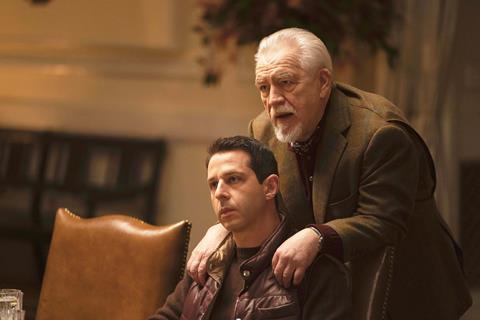 AT&T and Discovery are to merge their content operations to create a 'global entertainment leader'.
Structured as a 'reverse morris trust' transaction, telecoms giant AT&T will spin out WarnerMedia, which will merge with Discovery.
The combined entity will be led by current Discovery chief executive David Zaslav. AT&T shareholders will control 71% of the company, while Discovery shareholders will command a 29% stake.
A joint statement by the two companies said bringing WarnerMedia and Discovery together will create an outfit with "significant scale and investment resources" and a projected 2023 revenue of $52bn (£36.9bn).
The merger will help accelerate the two companies' presence in the global D2C landscape "uniting complementary and diverse content strengths with broad appeal", the statement added.
Both WarnerMedia and Discovery are operating in a global media market in which the likes of Netflix, Disney and Amazon have already established strong streaming services and a united operation will provide stiffer competition.
The new entity brings together a giant media library of some 200,000 hours of video content and more than 100 scripted and unscripted brands including HBO, Warner Bros., Discovery, DC Comics, CNN, Cartoon Network, HGTV, Food Network, TBS, TNT, Eurosport, Magnolia, TLC, Animal Planet and ID.
"The new company will compete globally in the fast-growing direct-to-consumer business – bringing compelling content to D2C subscribers across its portfolio, including HBO Max and the recently launched Discovery+," the statement read.
The deal means AT&T will receive $43bn (£30.5bn; subject to adjustment) in a combination of cash, debt securities and certain WarnerMedia debt.
AT&T chief exec John Stankey said the deal united companies with "complementary content strengths".
"It positions the new company to be one of the leading global direct-to-consumer streaming platforms," he said. "It will support the fantastic growth and international launch of HBO Max with Discovery's global footprint and create efficiencies which can be re-invested in producing more great content to give consumers what they want."
In a note to staff, Zaslav called the deal a "historic watershed for this great company".
"Our shared vision is one of a pure-play entertainment company, bringing together the most cherished franchises in the world across top programming genre… all under one roof," he wrote."Our combined excellence in storytelling and streaming, and our deep global footprint will form a customer-driven company strongly positioned for the future, and to become a top-tier streaming competitor.
"This new company makes huge sense. The combination of our brands, assets, content, global reach and creative leadership will position us for sustainable growth in an entertainment landscape in which we now compete against some very deep pockets."
The press release made no mention of WarnerMedia chief executive Jason Kilar.
Deal timeframe
Zaslav added the merger would take time but expect the deal to "be approved in the first half of next year".
"In the meantime, it's fully business as usual, and we need to keep our eye on the ball and continue to drive our standalone company forward, including our ambitious plans for Discovery+," he added. "At the same time, we will of course keep you posted on developments, and when and how we can start engaging with our counterparts."
Zaslav and Stankey are holding a virtual town hall on Wednesday (19 May).
This story first appeared on Screen's sister site Broadcast