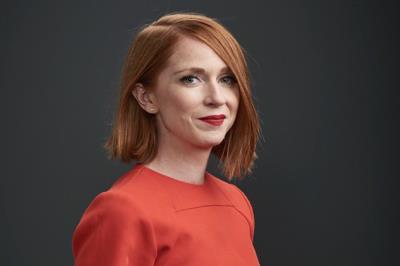 Jessie Henderson, president of Paul Feig's Feigco Entertainment, is joining WarnerMedia's upcoming streaming service as executive vice-president of original feature films.
Her appointment confirms the streaming service's intent to produce original features.
Henderson will lead the development and production of a slate of original feature films for the service, with projects aimed at audience segments ranging from children and family, through teens and young adults, to adults.
She will report to Sarah Aubrey, head of original content for WarnerMedia's direct-to-consumer platform.
Kevin Reilly, direct-to-consumer chief creative officer of WarnerMedia outlined plans to make films as well as series for the service at the Los Angeles Screenings.
At Feigco Henderson produced film and television projects including Spy and executive produced the female-led reboot of Ghostbusters. Her upcoming projects include Feigco's romantic-comedy anthology series Love Life, recently ordered for the WarnerMedia streaming service.
"Jessie has been a standout in this business and I feel lucky to have locked her in as part of our creative team," said Aubrey. "Her refined taste is reflected in her impressive body of work and putting her eye for talent together with the power of this platform will raise the bar even higher."