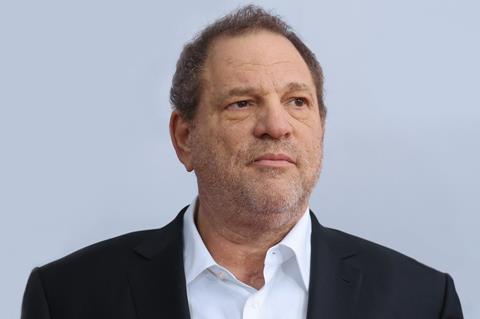 New York Attorney General Eric Schneiderman has filed a lawsuit against The Weinstein Company (TWC).
The lawsuit, filed Sunday (11 Feb) alleges that the studio failed to protect employees from former exec Harvey Weinstein, who has been accused of sexual misconduct by dozens of women. He denies all allegations on non-consensual sex.
The company is currently close to a deal which could see the company sold for a figure approaching $500m (much of which would cover debt) to an investor group, led by Maria Contreras-Sweet.
However, the lawsuit could prevent the sale of the company, according to a statement from Schneiderman. He said: "Any sale of the Weinstein Company must ensure that victims will be compensated, employees will be protected going forward, and that neither perpetrators nor enablers will be unjustly enriched."
The court filing said the potential sale of the company could leave victims "without adequate redress" and added that the proposed terms of the sale did not include a compensation fund for victims.
According to the New York Times, the sale was expected to be announced on Sunday.
The lawsuit, which followed a four-month investigation, is seeking unspecified damages and penalties for victims of alleged harassment at The Weinstein Company.
It says that company management "were repeatedly presented with credible evidence of HW's [Harvey Wienstein's] sexual harassment" of employees, but failed to investigate complaints or treat them confidentially. One assistant said her complaint about Weinstein's behaviour was forwarded directly to him.
The lawsuit also alleges that Harvey Weinstein threatened to kill TWC employees, demanded sexual favours in exchange for job promotions, and asked employees to procure him injectable erectile dysfunction medication.
TWC, according to the lawsuit, repeatedly violated New York state and city laws barring gender discrimination, sexual harassment, sexual abuse and coercion.
Weinstein's lawyer Benjamin Brafman said in a statement: "While Mr. Weinstein's behavior was not without fault, there certainly was no criminality, and at the end of the inquiry it will be clear that Harvey Weinstein promoted more women to key executive positions than any other industry leader."
TWC has been in limbo since a stream of harassment allegations against figurehead Harvey Weinstein last year.