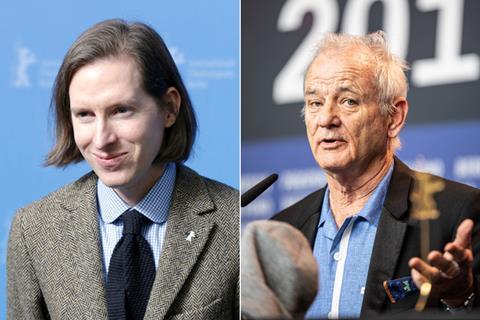 Wes Anderson's next film is titled Asteroid City, with production underway on the feature in Spain.
The film will star Anderson regular Bill Murray, who teased details about the project at Sunday's (October 10) BFI London Film Festival screening of their most recent collaboration, The French Dispatch.
The new film will be another ensemble piece, with a previously announced cast alongside Murray that includes Margot Robbie, Tom Hanks, Scarlett Johansson, Jeffrey Wright, Rupert Friend, Adrien Brody, Tilda Swinton, Bryan Cranston, Hope Davis, Liev Schreiber, Jason Schwartzman and Tony Revolori. Plot details are yet to be announced.
"It's the usual cast of characters," said Murray of Asteroid City, speaking to LFF director Tricia Tuttle following the screening. "We're shooting it in Spain, about 45 minutes from Madrid. It's fun out there, we're having a nice time.
"That's what we do in showbusiness – we just say the name and people will clap," quipped Murray. "It has no meaning whatsoever… I flew in from Spain. I want to get my money's worth."
Questioned about whether he deliberates over working with Anderson each time, Murray said, "There are certain people you don't take their calls; and there are certain people you just say, 'OK, yeah'. He's one of those."
Speaking of the first story in the tripartite The French Dispatch – 'The Concrete Masterpiece – by J.K.L. Berensen' which features Lea Seydoux – Murray said, "There's a Bond film opening this week and Lea Seydoux is in that Bond film. I'm just trying to support the British film industry."
Acknowledging the success of No Time To Die the actor deadpanned, "Britain, as a whole – I'm here. I think it's great – I think you people should keep at it, keep after it – you're going to get it right eventually."
Asteroid City will mark the 10th time the actor has worked with Anderson – the most either has collaborated with an actor or director. Frequent Anderson cast include Owen Wilson, Schwartzman, Brody, Swinton, Anjelica Huston and Willem Dafoe.