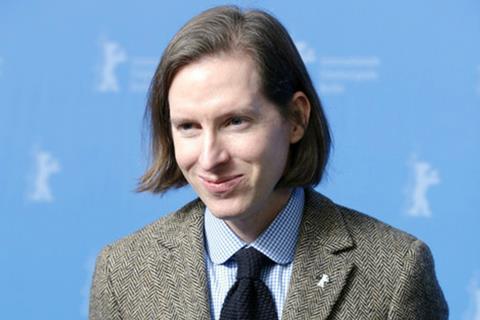 Searchlight Pictures solved the mystery of Berlinale regular Wes Anderson's omission from the competition line-up on Wednesday when the studio announced The French Dispatch will open in limited release in the US on July 24.
The timing of the launch puts the US auteur's new feature way outside Berlin's catchment area and now has observers wondering whether it could be ready in time for Cannes instead. That festival is scheduled to run from May 12-23.
France-based Anderson's first film to shoot in the country takes place in a fictional French city and brings to life a collection of stories from the final edition of a 20th century American magazine.
The French Dispatch stars a typically starry ensemble featuring Anderson collaborators old and new: Benicio del Toro, Adrian Brody, Tilda Swinton, Léa Seydoux, Frances McDormand, Timothée Chalamet, Lyna Khoudri, Jeffrey Wright, Matthieu Amalric, Stephen Park, Bill Murray, and Owen Wilson.
Anderson wrote the screenplay from a story he conceived with Roman Coppola, Jason Schwartzman, and Hugo Guinness.
Three of Anderson's films have played in Berlin. His last two premiered in competition: Isle Of Dogs in 2018 and The Grand Budapest Hotel in 2014. Both opened the festival, and Isle Of Dogs became the first animation to kick off the event. The Life Aquatic With Steve Zissou screened in Berlin in 2005.