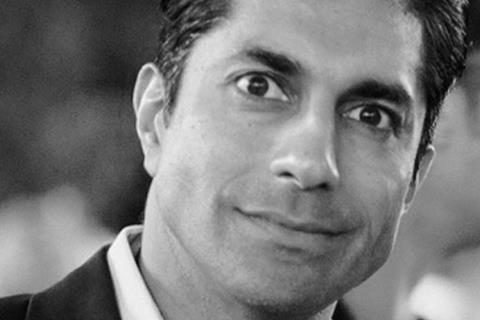 New Zealand VFX powerhouse Weta Digital has hired the first CEO in its 25-year history and is moving into original content with the launch of Weta Animated.
Prem Akkaraju, a business partner of Napster co-founder Sean Parker with whom he co-founded cinema streaming start-up The Screening Room - renamed SR Labs in spring – arrives as Weta moves into creating original animation for cinema and streaming platforms.
Weta majority owners Peter Jackson and Fran Walsh have long wanted to expand into animation and will write, produce and direct several animated projects for the company.
The Wellington-based effects house has been working remotely during the pandemic in the run-up to production on the Avatar sequels, among other projects. The company's credits include The Lord Of The Rings trilogy and Avengers: Endgame.
"We are huge fans of animated storytelling in all of its forms, but it can be a long, protracted, and often costly way to make movies," said Jackson. "That's, in part, why we have created this company – to change the model and open the doors to filmmakers and storytellers who might not otherwise be given the chance to show what they can do."
Jackson continued, "We're fortunate to have a strong, creative leadership team at Weta. Both Joe Letteri (senior VFX supervisor) and David Conley (executive VFX producer) have played a huge role in the success of the company. The years of experience that Joe and David bring to the table are invaluable.
"With the expansion of the company, adding someone of Prem's calibre to this mix is essential. I've gotten to know Prem well over the past few years. I'm thrilled he's agreed to lead the company through this exciting growth phase. Prem's energy and passion for film is inspiring; we cannot wait to work with him."
"Weta Digital began with one machine and just one artist who created the digital effects in Heavenly Creatures," says Walsh. "None of us knew what we were doing, but even in those early days we could see the incredible potential of this new technology. Since then, VFX has become a huge industry, but our goal has remained the same – to bring stories to life, through the power of imagination. If you can dream it, we can create it."
Parker, who invested in Weta Digital last year and joined the board as vice-chairman, added: "I have been a Weta superfan for the past two decades… With Prem joining as CEO, I'm even more excited for what the future holds."
Akkaraju said Weta Digital was entering a period of "hypergrowth" with the launch of original content, enhancing its VFX service business, and expanding technology capability.
The new CEO remains executive chairman of SR Labs, and previously served as chief content officer at SFX Entertainment and was a principal at JPMorgan Entertainment Partners.
Agency-led Cannes market website goes live