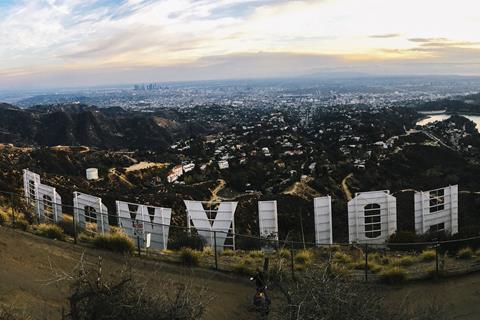 In the latest broadside in its ongoing dispute with the major Hollywood agencies, the Writers Guild of America on Tuesday (2) issued an alert to potential investors about conflicts of interest at WME parent company Endeavor as it lines up a public offering.
"Potential investors and interested parties should be aware of serious conflicts of interest inherent in Endeavor's key operations, which have caused substantial client loss and put the company's representation revenues at risk," the Guild said in the alert.
Central to its argument is what it regards as the double-headed beast of television packaging fees and affiliated production entities – practices the Guild said must end in its recently revised code of conduct. The guild instructed members to fire agents whose agencies did not sign up to the code.
"Endeavor is engaged in several conflicted business practices – namely the negotiation of direct payments from clients' employers in the form of "packaging fees" and expansion into content production and employment of clients – which have led 1,400 television and film writer clients to leave the agency since April and prompted the filing of a lawsuit alleging violations of fiduciary duty and California's Unfair Competition law."
The WGA cited an S-1 registration filed by Endeavor with the U.S. Securities and Exchange Commission in May in preparation for the IPO, in which the agency acknowledged the presence of "actual and potential internal conflicts of interest" in its business, and added that "any failure to adequately address or manage internal conflicts of interest could adversely affect our reputation and the willingness of clients and third parties to work with us may be affected if we fail, or appear to fail, to deal appropriately with actual or perceived internal conflicts of interest."
Last week the WGA accused the major agencies of collusion and filed a cease and desist motion after WME and UTA filed antitrust suits. Yesterday CAA became the latest agency to file suit, alleging the WGA is attempting a boycott of agencies in its bid to end packaging fees and affiliated production entities.