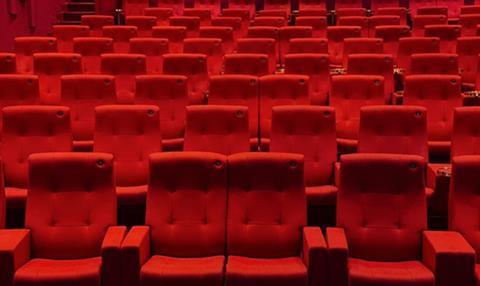 New White House guidelines on how the US can reopen the economy during the coronavirus pandemic stipulate that decision-making rests with state governors and outlines how businesses including theatres can reopen once certain criteria are met.
The guidelines, issued on Thursday (April16) under the title Opening Up America Again, were drawn up according to the White House's official website "by the top medical experts from across the Government and are based on verifiable metrics regarding the situation on the ground."
They comprise three phases and mark a policy U-turn by President Donald Trump, who is now vesting authority in state governors to decide how to reopen their economies.
Political observers suggested the announcement was an election year ploy to position Trump as the leader who will get the US back on track – possibly in some regions by May 1.
The guidelines follow fierce criticism the Trump administration has mishandled the crisis and took too long to act appropriately, while the states were seen to be acting quickly.
Before the three phases kick in, states and regions must satisfy the following "gating criteria":
Symptoms: downward trajectory of influenza-like illnesses reported within a 14-day period, and a downward trajectory of Covid-like syndromic cases reported within a 14-day period;
Cases: downward trajectory of documented cases within a 14-day period, or downward trajectory of positive tests as a percent of total tests within a 14-day period (flat or increasing volume of tests); and
Hospitals: treat all patients without crisis care, and robust testing programme in place for at-risk healthcare workers, including emerging antibody testing.
All three phases include health guidance on social distancing and isolation, and address individuals, employers and large venues such as restaurants, movie theatres, sporting venues, and places of worship. Phase One declares once the gating criteria have been met, large venues, for example, can operate under "strict" physical distancing protocols.
The plan moves to Phase Two once states and regions have demonstrated no evidence of a rebound and that satisfy the gating criteria a second time, and among other things says large venues including theatres can operate under "moderate" physical distancing protocols.
Once states and regions show no evidence of a rebound and satisfy the gating criteria a third time, large venues can operate under "limited" physical distancing protocols.
At time of writing the National Association Of Theatre Owners had not replied to Screen for a comment on the guidelines, however the exhibition community is likely to be encouraged the US administration believes theatres can reopen in theory and operate under social distancing protocols.
Earlier this week executives at Cinemark, the third largest exhibitor in the US, told Wall Street analysts the chain was targeting July 1 to reopen, based on the current release schedule, which includes Warner Bros' thriller Tenet from Christopher Nolan on July 17 and Disney's action adventure Mulan from Niki Caro on July 24.
It is understood the chain anticipates a staggered return to business that could last months, based on available releases, social distancing, government limits, and public confidence.
Meanwhile AMC Theatres parent company AMC Entertainment Holdings announced it plans a $500m private offering to increase liquidity.