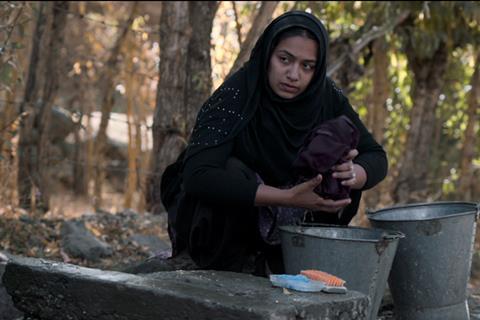 Belgian distributor MOOOV has picked up Benelux rights from Oration Films here to Praveen Morchhale's Kashmir-set Widow Of Silence.
The deal for all rights excluding airlines marks the first for the film, which premiered at Busan last year and went on to play at Rotterdam and Goteborg, and won Best Indian Film at Kolkata, and Best Film at the Indian Film Festival of Los Angeles in April.
Widow Of Silence is the story of a Kashmiri woman trapped inside a Kafkaesque bureaucractic labyrinth as she tries to get a death certificate for her husband who has been missing for years after disappearing during the region's long-running political conflict. Shilpi Marwaha stars.
Timothy O'Brien of Oration Films negotiated the deal with Marc Boonen of MOOOV.
"Widow Of Silence is a strong movie with magnificent colorful camera work – the calm story makes clear how painful the political and social situation in Kashmir is," said Boonen. "It's not so often you meet a director like Praveen Morchhalea, a self-made filmmaker who's enthusiastic every moment of the day."
"This beautiful and poetic film focuses attention on the ongoing plight and strength of women in a little known conflict," said Oration's Timothy O'Brien. "We're glad to be at the beginning of its introduction to audiences around the world."