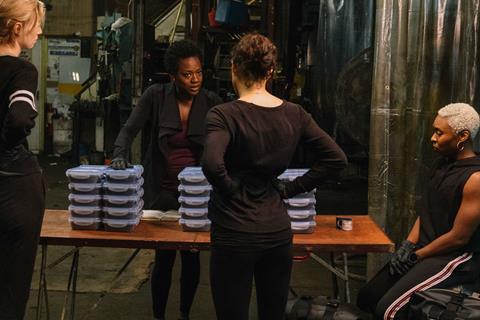 Steve McQueen's Widows and Destroyer starring Nicole Kidman are among the American Specials line-up announced by Los Cabos International Film Festival on Tuesday (October 2).
Widows stars Viola Davis, Michelle Rodriguez, Cynthia Erivo and Elizabeth Debicki as women who pull of a heist to clear the debt left behind by their dead husbands.
Karyn Kusama directs Kidman in Destroyer about a detective on the trail of a former cult leader whom she knew while working undercover.
The American Specials roster includes Paul Dano's feature directorial debut Wildlife starring Jake Gyllenhaal as a man who signs up for a suicidal mission after he loses his job, while his wife struggles to keep the family afloat.
Bart Layton (The Imposter) directed American Animals, about an art heist perpetrated by four youngsters in the early 00s. Barry Keoghan and Evan Peters star.
The Los Cabos International Film Festival will take place in Mexico from November 7-11.