EXCLUSIVE: Deals in Germany, Latin American, more for Austerlitz director's next film; producers secure France deal.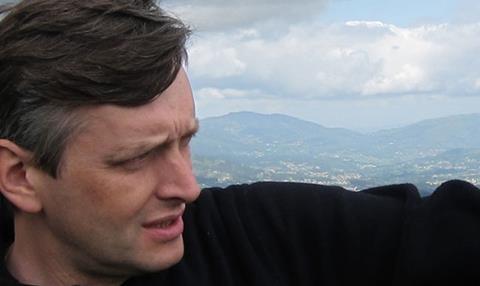 Wild Bunch has concluded a string of pre-sales on Sergei Loznitsa's new drama A Gentle Creature, which recently wrapped shoot in Eastern Europe and is set for a 2017 release.
The feature — loosely inspired by a Fyodor Dostoyevsky 1876 short story (which has already prompted films by Alexander Borisov, Robert Bresson, Mani Kaul and Raphael Nadjari) - charts the story of a woman who travels from the outskirts of Russia to a mysterious prison in order to find out what has happened to her incarcerated husband.
Grand Film, which previously bought the director's documentaries Maidan and The Event, will release in Germany, Palmera International will distribute in Latin and Central America, Fabula in Turkey, Against Gravity in Poland, Seven in Greece, Alambique in Portugal, MCF in former Yugoslavia, Vertigo in Hungary, Film Europe in Czech Republic and Encore for Airlines.
Haut Et Court will release in France following a deal with the film's producers.
The cast combines professional and amateur actors hailing from Russia, Lithuania and Romania, personally selected by Loznitsa over a period of several months (as has been the case with his previous films).
Vasilina Makovtseva will play the female protagonist. The cast also features Romanian actor Valeriu Andriuta, who played the priest in Cristian Mungiu's Beyond The Hills; Sergei Kolesov, who appeared in In The Fog, and revered Ukrainian actress Lia Akhedzhakova.
Loznitsa told Screen: "The original story by Dostoevsky is about power which can be gained through material possessions. Such power turns into dictatorship and forces others into submission. Those of proud and independent nature cannot tolerate this. The only form of protest available to them – is to take their own life. The subject of my film is original and is only loosely inspired by Dostoevsky's story with a similar title."
Paris-based Slot Machine is producing with Russian GP Cinema Company, Germany's LOOKSFilm, the Netherlands' Wild at Art and Graniet Film and Lithuanian Studio Uljana Kim. Arte France Cinéma is on board as co-producers. Dutch Atoms & Void takes an associated producer credit.
The film is the Ukrainian filmmaker's first narrative drama since Cannes competition entry In The Fog in 2012.
Screen asked the director whether the subject of A Gentle Creature related to the incarceration of his compatriot and fellow filmmaker Oleg Sentsov:
"Oleg Sentsov is not the first victim of the arbitrary justice system in Russia. And, unfortunately, he would not be the last one either. My script is not connected to his story, it was conceived and written earlier. The story of Oleg takes us back to the distant past – to the stories of Varlam Shalamov. Just like it happened back then, during the times of Gulag, nowadays the citizens of the country, international community and film festival activists worldwide are unable to do anything. Of course, it does not mean that one should stop campaigning for his release."
Loznitsa's well-received documentary Austerlitz debuted in Venice last week and plays in Toronto's Wavelengths strand.