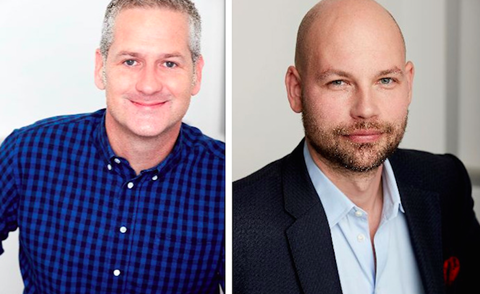 Endeavor announced on Monday that as part of a restructure WME and IMG's film and scripted television finance and sales groups have combined to form Endeavor Content.
Endeavor Content will operate as a division of Endeavor and all WME Global and IMG entertainment sales team employees will transition to the new venture.
Graham Taylor and Chris Rice will serve as co-presidents of Endeavor Content. Partners Mark Ankner, Liesl Copland and Alexis Garcia will continue to lead the group's advisory practice for financiers and content companies seeking to develop entertainment strategies.
The film team's recent feature packages and/or sales titles includes La La Land, Manchester By The Sea, Arrival, Fences, and Hell Or High Water.
Recent TV pipeline includes The Night Manager, The Young Pope, Top Of The Lake: China Girl, Chef's Table, Beau Willimon's new series The First, and Damien Chazelle's upcoming project The Eddy.
"With the continued disruption taking place across the media landscape, we are forming Endeavor Content to enable talent to achieve better economics and more creative freedom," Taylor said.
"Through our ability to package content, access capital resources, and engage our global sales infrastructure, Endeavor Content provides a unique platform designed to empower artists and content creators," Rice added.
Joe Hipps is joins Endeavor Content as senior vice-president of television. He previously served in the same role at MRC where he oversaw House Of Cards and Ozark.
Negeen Yazdi is joining as senior vice-president of film. She previously served as president of international production and acquisitions at The Weinstein Company where she oversaw films including The Imitation Game, Lion, and Woman In Gold.
"Joe and Negeen have distinguished themselves as executives with impeccable taste and a gift for shepherding high-quality, talent-driven work emblematic of the projects Endeavor Content will support," Rice and Taylor said.
Gary Marenzi will continue to lead international television sales for Endeavor Content, utilising IMG's media sales infrastructure of more than 200 team members based in 25 countries.
The group handled sales for shows such as The Night Manager, Dirk Gently, The Grand Tour, and is currently selling the upcoming series Killing Eve from Fleabag creator Phoebe Waller-Bridge, and a series of seven dramas based on iconic Agatha Christie titles.
Endeavor also recently acquired Ken Kao and Alex Walton's film financing and international sales company Bloom, which will now operate as a standalone company under Endeavor Content.