Stars align for The Seventh Art Stand series of events in US set for May.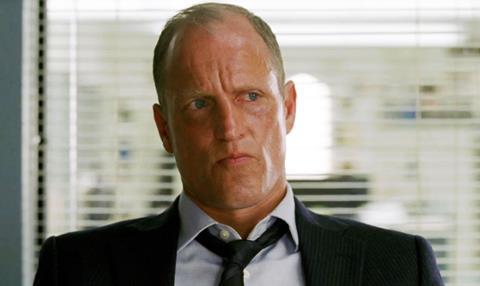 A coalition of theatres across the US announced on Thursday a series of screenings of films from countries affected by Islamophobia including those covered by President Trump's second travel ban that has been blocked by a district judge in Hawaii.
At time of writing it was understood more than 30 venues in 18 states were confirmed in The Seventh Art Stand, organised by distributor and Abramorama founder Richard Abramowitz and executive director Courtney Sheehan of Seattle-based film arts organisation Northwest Film Forum.
Participating theatres, community centres and museums will screen films from the six countries listed in Trump's revised travel ban: Iran, Syria, Somalia, Sudan, Libya and Yemen.
Screenings will include recent Oscar-winner The Salesman by Iranian Asghar Farhadi, Fishing Without Nets from Somalia, Karama Has No Walls and The Mulberry House from Yemen) and About Baghdad from Iraq, which is no longer on the travel ban list but was in the first proposed ban.
Also screening will be a short film programme for youth and Flight Path, a narrative short film and media campaign to combat Islamophobia and foster inter-community dialogue.
Besides Harrelson, supporters include John Turturro, Steve Buscemi and Debra Winger, and filmmakers Jonathan Demme, Nick Broomfield, Paul Haggis, Mary Harron, Laurie Anderson, Ramin Bahrani, Bart Freundlich, Amir Bar-Lev, Louis Psihoyos and Evgeny Afineevsky.
Partners include the Arab American National Museum in Dearborn, Michigan, the Metrograph and Anthology Film Archives in New York, the Honolulu Museum of Art, Northwest Film Forum, college campuses and theatres in the Midwest, and the Network Of Arab Alternative Screens.
TUGG has come on to facilitate community and church screenings throughout the entire network.
Sheehan and Abramowitz said: "We believe it is crucial to build a tradition of sharing more stories, voices, and faces on our screens."
Click here for updated details in the coming weeks.