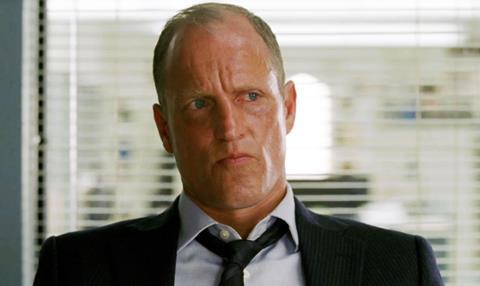 Woody Harrelson will star as Admiral Chester Nimitz in Roland Emmerich's Second World War feature Midway, which Stuart Ford's AGC Studios will introduce to international buyers in Cannes next week.
Starlight Entertainment Group and Providence Entertainment Limited are financing the feature, which will also star Mandy Moore and is already set up for theatrical distribution in the US through Lionsgate / Summit, and in Greater China Bona Film Group.
The project marks the second tentpole sales title for AGC in Cannes. Last week Ford announced his new venture was handling international sales on Laika's upcoming animation Film Five.
CAA's media finance group brokered the financing and distribution deals.
Emmerich's directing credits include Independence Day, 2012, Godzilla, and White House Down. His Centropolis Entertainment is producing Midway, with Emmerich on board as producer alongside Harald Kloser (2012, White House Down, Independence Day: Resurgence), and Mark Gordon (Saving Private Ryan, The Patriot, Molly's Game).
Principal photography is set to start on August 16. Wes Tooke wrote the screenplay about the Battle of Midway in the Pacific that was a turning point during the Second World War. Nimitz was commander in chief of the Pacific fleet. It is understood Moore will play a chacter called Anne Best.
"Roland's track record and brand as a master of big budget action films is second to none and I'm highly confident Midway will make a big splash in the Cannes marketplace," Ford said.
Ford and the company's COO Miguel Palos brokered the deal for AGC Studios.