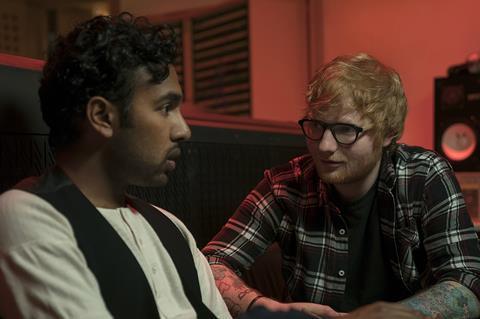 The world premiere of Danny Boyle's Yesterday will close the 2019 Tribeca Film Festival on May 4.
Festival brass announced on Thursday (March 14) galas and anniversary screenings set to take place from April 24-May 5. They include the world premiere of a 4K restored director's cut of Apocalypse Now followed by a conversation with Francis Ford Coppola.
In addition, the cast of Reality Bites including Ethan Hawke, Winona Ryder, Janeane Garofalo, Steve Zahn and surprise guests will now join director and co-star Ben Stiller for a 25th anniversary screening, and there will be a free family screening of Star Wars: Episode IV - A New Hope on 'Star Wars Day' on May 4.
Gala screenings include the world premiere of the documentary Between Me And My Mind, about the Phish Lead Singer Trey Anastasio, followed by a concert.
Yesterday from Universal Pictures and Working Title is described as a rock-n-roll comedy and centres on a struggling singer-songwriter who gains a unique opportunity after he wakes up after a freak bus accident to discover the Beatles have never existed. Himesh Patel, Lily James, Kate McKinnon, and Ed Sheeran. Universal will release Yesterday in the US on June 28.
"This isn't a time travel movie but it feels like introducing the Beatles music to America for the first time-again," said Boyle. "Absolutely delighted that our film has been chosen to be the closing film of the Tribeca Film Festival. A great honor in a great city."
Director Cameron Crowe and executive producer James L. Brooks will join the cast of Say Anything… after the 30th anniversary screening for an on-stage conversation. As previously announced, there will also be a 35th anniversary screening of the mockumentary This Is Spinal Tap.
The world premiere of competitive hot dog eating documentary The Good, The Bad, The Hungry will screen as part of the 13th annual Tribeca/ESPN Sports Film Festival. For further details click here.