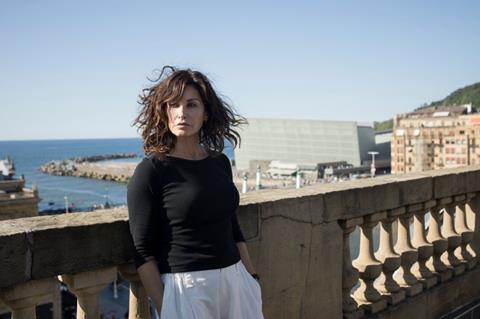 Woody Allen's Rifkin's Festival is to receive its world premiere as the opening film of the 68th San Sebastian International Film Festival (SSIFF).
Rifkin's Festival was shot in and around San Sebastian last summer and centres on a married American couple who attend the film festival, only for the wife to have an affair with a French movie director and the husband to fall in love with a local woman. The cast includes Elena Anaya, Louis Garrel, Gina Gershon, Sergi López, Wallace Shawn and Christoph Waltz.
Also written by Allen, the film was produced by the Mediapro Studio, Gravier Productions and Wildside.
It marks the fourth collaboration between Mediapro and Allen after the Spanish company produced Midnight In Paris, You Will Meet A Tall Dark Stranger and Vicky Cristina Barcelona.
The US director's latest romantic comedy will open the festival on September 18, playing out of competition. It marks the second time that Allen has provided the curtain-raiser for SSIFF following Melinda And Melinda in 2004, when the festival also honoured him with the Donostia Award for career achievement.
Allen's films have played at SSIFF since the late 1970s, including Manhattan, Zelig and Manhattan Murder Mystery which were screened out of competition and in the sidebar sections. The festival has also previously selected The Purple Rose Of Cairo, Match Point, Whatever Works, Irrational Man and Vicky Cristina Barcelona, which last saw him attend in 2008.
Rifkin's Festival will be distributed in Spain by TriPictures, and the Mediapro Studio Distribution will handle international sales.
Due to the ongoing Covid-19 pandemic, SSIFF extended the online submission period for selection by two weeks to June 30.
In late March, SSIFF announced it would launch an industry market for the first time, building on previous industry elements that drew 1,749 professionals to the festival last year.