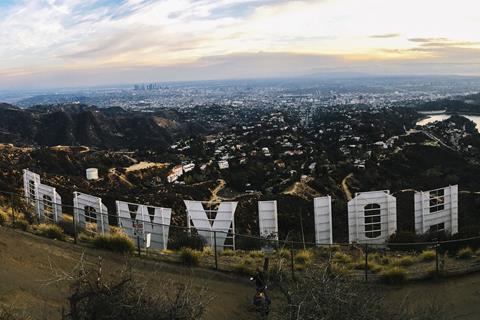 In a last-ditch effort to pave the way for constructive talks, the Writers Guild of America and the Association of Talent Agents (ATA) have extended the deadline to sign a new franchise agreement until Friday (12).
The 43-year-old agreement was set to expire on Saturday (5) after largely unproductive talks between the parties. Now they have another week in which to sit down and come to an agreement over two key issues.
Central to the rift has been the agency practice of packaging fees, which has existed for many years, and the more recent rise of agency-affiliated production entities.
The writers have asserted that these aspects of agency business, in tandem with heavyweight outside investment in agencies, have created a conflict of interest and drawn agencies away from their fiduciary duty to maximise client earnings and turned them into entertainment giants motivated primarily by profit.
The ATA has countered that talent save their 10% commission if their agency is one of the packaging agents on a show, and claim talent would pay more were packaging fees to be eliminated, while studios would pay less. With regard to production, the agencies say that consolidated studios, networks and distributors are less willing to finance and distribute a higher volume of content, which is why agencies have taken on greater responsibility in these areas.
Recently WGA members voted overwhelmingly to for a revised code of conduct that proposes to ban packaging fees and affiliated production entities. The Guild has instructed its members to fire their agents should the agencies not sign on to the code of conduct by the time the parties' Artists' Managers Basic Agreement expires.
On Saturday (6) the ATA issued the following statement:
"Friday afternoon, ATA initiated an informal meeting with the WGA to discuss a pathway and process for moving forward in our negotiations. Today, a small group of representatives from ATA and WGA met for several hours on a wide range of issues important to both writers and agents.
"Tonight, we mutually agreed to extend the termination of our existing agreement through Friday, April 12 and committed to meeting regularly this week in our continued effort to work towards a resolution that serves the best interests of your businesses and your clients. In the meantime, I continue to welcome your thoughts and look forward to seeing you at Wednesday's membership meeting, where we will update you further."
In a note to WGA members, the negotiating committee said the parties held a "frank and open conversation" on Saturday afternoon when the ATA requested an extension in order to present proposals. "In a sincere effort to find agreement, we have accepted that request," said the Guild.