Juan Andrés Arango's migrant drama claimed the México Primero prize and Andrea Arnold's road movie prevailed in the Competencia de Los Cabos category as the fifth annual Los Cabos International Film Festival closed on Saturday.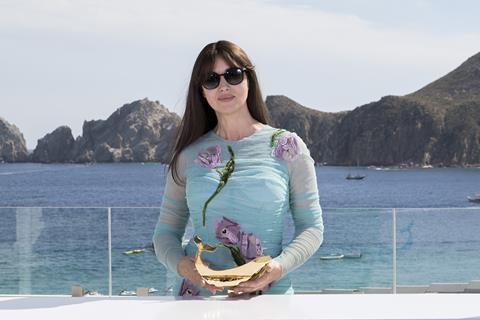 Both films received MXN $200k (roughly USD $9.6k), while Tamara And The Ladybug by Lucía Carrera took the FIPRESCI México Primero Award as well as the USD $12k Art Kingdom Trailer Award presented by Art Kingdom Showbiz Agency.
Beauties Of The Night by Maria José Cuevas took the MXN $200k Cinemex Audience prize, and Kris Avedisian's Donald Cried claimed the USD $15k Labodigital Incentive For Distribution award.
Three filmmakers each earned a MXN $150k (USD $7.2k) scholarship under the auspices of the Gabriel Figueroa Film Fund: Cómprame Un Revólver by Julio Hernández Cordón; Alicia by Michael Rowe; and Monsters And Men by Reinaldo M. Green.
The USD $160k Gabriel Figueroa Film Fund - Labodigital Awards went to: The Rosenbergs by Sophie Barthe; Nieves by Alejandra Márquez;
Los Adioses by Natalia Beristain; Los Días Más Oscuros De Nosotras by Astrid Rondero; Llueve by Carolina Corral; Cómprame Un Revólver by Cordón; and Mics And Celluloid by Carlos Carrera.
The USD $10k LCI Seguros de Seguros Award went to Serpiente Emplumada by Alejandro Sugich, and the CTT EXP & RENTALS Award offering MXN $1.26m (USD $60,200) in equipment rental, was presented to Rowe for Alicia.
Matt Ross's Captain Fantastic closed the festival and Monica Bellucci accepted the Lifetime Achievement Award from festival director Alonso Aguilar Castillo.
"I respect this country, its culture and traditions," Bellucci told attendees at the Pabellon Cultural de la Republica of Cabo San Lucas.
The Los Cabos International Film Festival ran in Mexico from November 9-13.