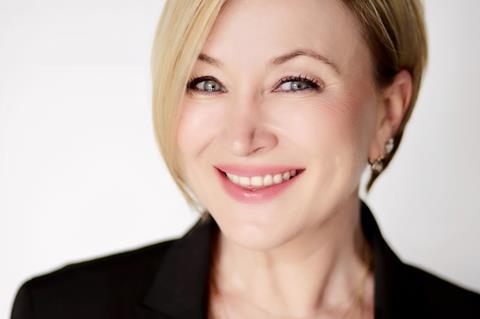 In a major coup, XYZ Films has brought on former IM Global evp of international sales Tatyana Joffe as president of international sales and distribution.
Joffe will oversee a number of major territories including Western Europe, Latin America and Australia and New Zealand. She will report to XYZ partner Nick Spicer and will lead the sales team at the EFM at Berlin next month.
The arrival means XYZ partner Nate Bolotin will shift his focus to expanding North American sales operations and bolstering the company's acquisitions and packaging efforts.
Joffe brings more than 20 years of experience in the independent film industry and international distribution. During her eight-year tenure at IM Global she handled sales on such films as Hacksaw Ridge, The Butler, Silence, A Haunted House, Insidious, and Sinister.
Prior to IM Global, Joffe served as vice-president of international distribution at QED International for three years and before that worked at Media 8 Entertainment as vice-president of international distribution. Before that she served as director of international operations for Trimark Pictures, after starting her career in film distribution at New Regency Productions.
"Tatyana is an excellent match for XYZ," said XYZ Films. "She has terrific taste and two decades of experience in all walks of international sales and distribution. We're thrilled for her to join the XYZ team on the heels of our ten-year anniversary as we continue to build out our global distribution business."
XYZ Films' EFM sales slate includes Stowaway starring Anna Kendrick, Synchronic starring Anthony Mackie and Jamie Dornan, Prisoners Of The Ghostland starring Nicolas Cage, and The East starring Marwan Kenzari and Martijn Lakemeier.