Tunisian film festival dedicated to Arab and African cinema celebrated 50th anniversary this year.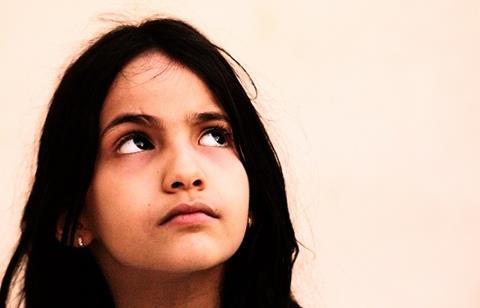 Tunisian director Kaouther Ben Hania has won the grand prize, or Tanit d'Or, at Tunisia's Carthage Film Festival for her feature-length documentary Zaineb Hates the Snow.
Shot over a six-year period, the film follows a young Tunisian girl's difficult passage to adolescence after she moves to Quebec from Tunisia shortly after the death of her father in an accident.
Ben Hania – whose past works includes the mockumentary The Blade of Tunis – filmed the documentary's young protagonist from the age of nine-years-old to 15.
Carthage's top prize the Tanit d'Or takes its name from the lunar goddess of ancient Carthage, the ruins of which act as the backdrop for some of the festival's screenings.
It was the second win for Zeineb Hates the Snow in recent days. The feature was also awarded best documentary prize at the CineMed film festival in the Southern French city of Montpellier, devoted to cinema hailing from the Mediterranean basin, last weekend.
It is soon to screen at the International Documentary Festival Amsterdam (IDFA) in November.
In other awards, Egyptian film-maker Mohamed Diab's Clash – capturing Egypt's divided post-revolutionary society, won four awards: the second prize in the feature competition, or the Silver Tanit, as well as best cinematography, best editing and the Critics prize.
Palestinian director Mai Masri took the third prize, the bronze Tanit, in the feature film competition for 3,000 Nights.
The prize for best actress was awarded jointly to Oulaya Amamra and Déborah Lukumuena for their performances in Cannes Caméra d'Or winner Divines by Houda Benyamina. Foued Nabba won best actor for his role in Karim Dridi's Chouf.
The top prize for the best first film went to Tunisian Ala Essine Selim's The Last Of Us which previously won the Luigi De Laurentiis prize at Venice.
The Carthage Film Festival – or Journées Cinématographiques de Carthage – celebrated its 50th anniversary this year. It was created by the late Tunisian director Tahar Cheriaa in 1966 and is now under the stewardship of respected producer and film-maker Letaief Brahim.