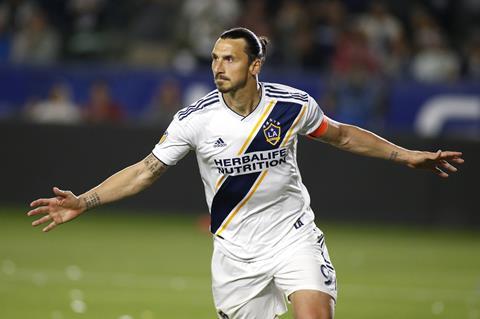 TrustNordisk has scored a hat trick of sales on I Am Zlatan - a drama about Swedish football star Zlatan Ibrahimović that is set to begin filming this month.
I Am Zlatan has sold to Capella Film for Russia, Ukraine and Kazakhstan; Estin Film for Estonia, Lithuania and Latvia; and Cinemania Group for Albania, Slovenia, Croatia, Serbia, Montenegro, Bosnia and Herzegovina, Kosovo, and Macedonia.
The feature is an adaptation of the book I Am Zlatan Ibrahimović by David Lagercrantz and Ibrahimović. It centres on a determined youngster born of Balkan immigrants in Malmö, Sweden, who grew up in the tough suburb of Rosengård before becoming one of the best football players in the world.
The film is set to begin shooting on September 10 in Malmö for 32 days before moving to Amsterdam - the home of Ibrahimović's first big club, Ajax - for a further six days.
Jens Sjögren, whose credits include TV's Dejta and Before We Die, directs from a script written by Lagercrantz with Jakob Beckman.
Lagercrantz said: "His [Ibrahimovic's] upbringing in Rosengård shaped him, and in the end gave us the ultimate underdog story. We wanted to catch the complexity in this familiar story."
The two actors playing the future star striker are Dominic Bajraktari Andersson (playing age 11-13) and Granit Rushiti (playing age 17-23).
Ibrahimović is involved in the project and advising on every stage of the scriptwriting process.
Nordisk is planning a local release in autumn 2021. The film is produced by Frida Bargo, Mattias Nohrborg and Fredrik Heinig for BRF in cooperation with Nordisk Film. It is a co-production with Unknown, Film i Skåne, Film I Väst, Nordsvensk and SVT.