A total of 12 films from Switzerland, Germany, Austria will compete for the Golden Eye award.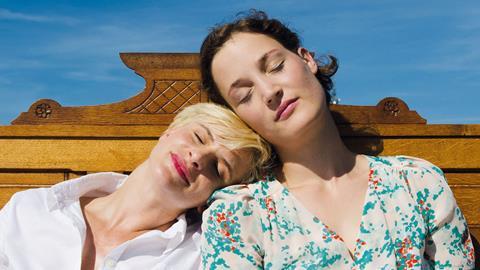 Scroll down for full list of titles
Zurich Film Festival (Sept 25 - Oct 5) has unveiled the line-up for its new Focus: Switzerland, Germany, Austria competition section.
Selected films include Toronto titles Labyrinth of Lies, a post-war German drama from Giulio Ricciarelli; and Baran bo Odar's computer hacker thriller Who Am I - No System is Safe.
Others include Sudabeh Mortezai's refugee drama Macondo, first seen at the Berlinale in February, which went on to pick up prizes in Hong Kong and Sarajevo; and Ingo Haeb's The Chambermaid Lynn, which debuted at Montreal and centres on a maid in a large hotel with a fear of human interaction but who craves intimacy.
Documentaries in the line-up include Jørg M. Kundinger and Timon Birkhofer's Capital C, which explores crowdfunding; Nick Brandestini's Children of the Arctic, about five native Alaskan teens growing up in the northernmost community of the US; and Belinda Sallin's Dark Star - HR Giger's World, about the man behind the creator of the world-famous Alien creature.
The Focus strand includes first, second or third feature and documentary films from German-speaking countries. It replaces the previous German-langauge feature and German-language documentary competitions.
Endowed with a CHF20,000 ($21,000) cash prize, the Focus Golden Eye prize will be announced on Oct 4 during the award ceremony at Zurich Opera House.
The winning film will also receive an additional CHF100'000 ($107,000) worth of promotional support.
The following 12 productions will compete for the Golden Eye in the Focus: Switzerland, Germany, Austria competition section:
Capital C
Jørg M. Kundinger, Timon Birkhofer
Children of the Arctic
Nick Brandestini
Dark Star - HR Giger's World
Belinda Sallin
The Chambermaid Lynn
Ingo Haeb
The Cuckoo and the Donkey
Andreas Arnstedt
Die Demokratie ist los
Thomas Isler
Labyrinth of Lies
Giulio Ricciarelli
Macondo
Sudabeh Mortezai
Ohne Dich
Alexandre Powelz
Parcours D'Amour
Bettina Blümner
Who Am I - No System is Safe
Baran bo Odar
Zu Ende Leben
Rebecca Panian