Dir/scr: Tanya Hamilton. US. 2009. 89mins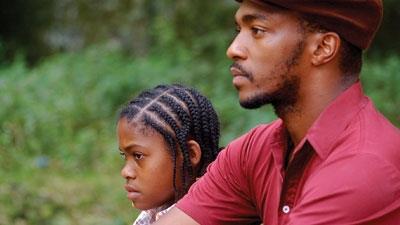 Despite a heartfelt approach and some capable performances, Night Catches Us is a collection of thoughtful ideas in search of a screenplay. Strong turns from Anthony Mackie and Kerry Washington power this examination of racism and self-destructive violence within the African-American community, but writer-director Tanya Hamilton's low-budget debut eventually succumbs to contrivance and a lethargic narrative.
Mackie and Washington's sexual tension is pleasingly palpable.
Premiering at Sundance and screening at the Los Angeles Film Festival before its domestic release in the fall through Magnolia, Night Catches Us will need to cater to indie-minded crowds and urban audiences, although the film's welcome restraint in its handling of potentially provocative subject matter may, ironically, make it less enticing to moviegoers drawn to incendiary themes.
In 1976, Marcus (Mackie) returns to his Philadelphia neighbourhood after years in self-imposed exile. Burdened by a terrible secret from his past when he and his buddies were part of the Black Panthers, Marcus finds solace reuniting with his good friend's beautiful widow, Patricia (Washington). But simmering tensions between the white police force and the black neighbourhood threaten his chance for redemption.
The understated early stretches of Night Catches Us promise a film that will smartly dissect the challenges of the black experience in America, both from without (in the form of a white-dominated power structure) and within (misplaced anger borne from poverty and inequality that leads to violence). And while Hamilton clearly sympathises with the Black Panthers' aspirations for self-empowerment and racial parity, she also reveals how a well-intentioned movement can lose its way, leaving its members plagued with a lingering bitterness and sense of futility.
But these intriguing notions tend to be overwhelmed by the flaws in Hamilton's rickety script, which is weighed down by the slow reveal of Marcus's closely-guarded secret as well as by Marcus and Patricia's undernourished romantic subplot. Mackie and Washington's sexual tension is pleasingly palpable, but as Night Catches Us moves toward its finale, these characters (like Hamilton's thought-provoking themes) take a backseat to a badly forced "tragic" ending that the muted storytelling hasn't earned.
Production companies: SimonSays Entertainment, Gigantic Pictures
US distribution: Magnolia Films
International Sales: The Film Sales Company, www.filmsalescorp.com
Producers: Sean Costello, Jason Orans
Co-producers: Katie Mustard, Adam Spielberg
Executive producer: Ron Simons
Cinematography: David Tumblety
Production designer: Beth Mickle
Editors: John Chimples, Affonso Goncalves
Music: The Roots
Main cast: Anthony Mackie, Kerry Washington, Jamie Hector, Wendell Pierce, Amari Cheatom, Jamara Griffin, Tariq Trotter