EXCLUSIVE: Matthew Shreder and James Andrew Felts' LA based Continental Media have reported a strong response to the Cannes slate led by Nobel and Unknown Caller.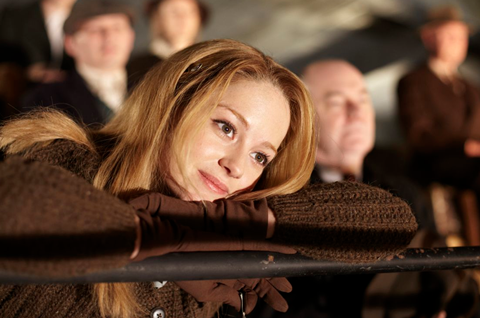 Continental has licensed the faith-friendly drama Noble (pictured) to Spain (Avalon), Israel (Shoval) and South Korea (Able Entertainment) and Shreder said a number of other territories were in negotiation.
Action title Unknown Caller has gone for the Middle East (Shooting Stars), France (Omnitem/France Films TV), Israel (Shoval), Poland (Kino Swiat), Brazil (Globo TV), Turkey (Film Medya) and India (Ultra Group).
Ultra Group has also picked up Locker 13 and Solo.
Social media comedy Friended To Death has gone to Japan (Chance In), Poland (Kino Swiat) and Turkey (Film Medya).
Kino Swiat in Poland has also licensed Tensions, Breakaway, Coldwater and Duke.
Film Medya has acquired Turkish rights to Locker 13, Tensions, Coldwater, Refuge, Duke and Solo.
"This market was another large growth surge for the company," said Shreder. "Our current slate is gaining traction all over the world and we are excited to be in business with these new distribution partners."