Romantic comedy will bow at Toronto next month.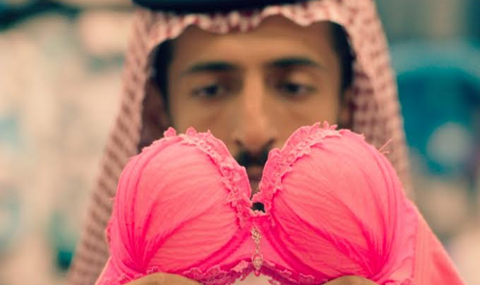 Barakah Meets Barakah, the debut feature of Saudi writer-director Mahmoud Sabbagh, is to become the second ever Foreign Language Academy Award entry for Saudi Arabia.
The film follows Haifaa Al Mansour's Wadjda, which was Saudi Arabia's first official entry for the Academy Award for Best Foreign Language Film in 2013.
Barakah Meets Barakah received its world premiere at the Berlinale in February where ScreenDaily's review praised the film's "humour of clever restraint" and called lead actress Fatima Al Banawi, "radiant, playful, and contentious…a revelation".
The candid love story was filmed in Jeddah and stars Hisham Fageeh and Fatima Al Banawi as young would-be couple Barakah and Bibi.
In a society where meeting in public unchaperoned is prohibited and physical contact is verboten, Barakah and Bibi find themselves in a near-impossible situation just trying to have a first date. The film explores the clash between traditional values and the modern world of smartphones and social media.
Director Sabbagh said: "This movie is about hope and making change. Even in the most challenging filmmaking conditions, there should be a voice that represents the normal stories of the people in Saudi Arabia."
The film will be released in select territories in the Middle East this fall and will make its North American premiere at the Toronto International Film Festival (Sept 8-18) in the Special Presentations strand.
It is seeking North American distribution, with MPM Films handling worldwide sales.
Sultan Al Bazie, head of the Saudi Arabian Society for Culture and Arts and chairman of the nominating committee, said he was "optimistic that the next years will have more entries from Saudi Arabia".