The Sydney Film Festival's innovative attempts to make its programme easier to navigate is, the event says, having a real effect on attendance. Sandy George reports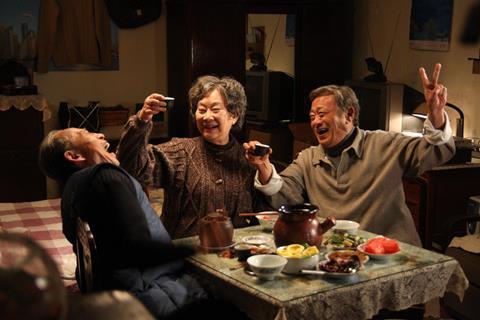 Two years ago, the team behind the Sydney Film Festival (SFF) made the decision to depart from the festival norm and rebrand its programme into accessible strands which audiences would more easily understand.
In both the 2009 programme and particularly this year, most of the SFF's films were grouped by how they would make audiences feel rather than by genre, where they came from or who made them. Words common to festival programmes such as 'discovery', 'masters' and 'world' were discarded in favour of six phrases flexible enough to describe the flavour of most films. They were: Love Me; Push Me To The Edge; Fire Me Up; Make Me Laugh; Freak Me Out; and Take Me On A Journey. The aim was to open up the programme to people who were not necessarily film buffs.
"I had perceived from my festival travels, and I was picking it up in feedback, that film festivals were increasingly seen as elite," says SFF director Clare Stewart. "We wanted to grapple with that perception — whether it was true or not didn't matter — and make the festival more accessible. It was about saying, 'There is something in here for you and we're going to help you find it.'"
Attendance increase
A recent online survey of 2,600 SFF attendees by market research firm Jones Donald indicates 12% of the 2009 audience had never attended the event before; for 2010 the figure was an additional 19%. With 134,560 ticket sales in 2010, attendance was higher than ever despite a radical reduction of the programme down from 301 screenings over 19 days in 2008 to 208 screenings over 12 days in 2009 (and much the same in 2010), in response to the tough economic climate.
"In other words, we have met one of our key goals, which was to increase capacity and maximise the return on our investment," says Stewart, pointing out that 40% more tickets were sold per day in 2009 than in the previous year.
Stewart is pleased but acknowledges she has no way to be certain why Australia's biggest city is showing more enthusiasm towards its annual film festival.
"We have met one our key goals - to increase capacity and maximise the return on our investment"

Clare Stewart, Sydney Film Festival
In addition to the new marketing direction, there is a buzz around the official competition which was introduced in 2008 with nightly red-carpet events and carries a $59,000 (a$60,000) cash prize. A major documentary competition was also added in 2009; the festival has had short film prizes for many years.
"The main competition has become the backbone of the festival," says Stewart, who has been director for four editions, "and it was that which gave us the ability to be more playful and take the risk. We did not know it would work but it has."
This playfulness is also reflected in the use of a different canine 'ambassador' — as the festival calls them — for each strand. A beautifully groomed Afghan hound, for example, carried the Love Me theme in the programme, the festival trailer, outdoor posters and so on. Films in this category might be sweet or exhibit great passion but might also be about tough love. Titles this year included Apart Together, I Am Loveand The Messenger. A slobbering bulldog was the ambassador for Make Me Laugh, a category which included dark comedies and wry films. Titles included Cyrus, Just Like Us and A Somewhat Gentle Man.
While the dogs are having a performance review and may not return in 2011, the themes will remain, especially as Stewart now searches for films with them in mind. Not only that, she says sales agents have pointed out this way of presenting the programme is well suited to social media, in which people congregate around their personal interests.
While she will not reveal too much, Stewart says she has had discussions with a North American festival interested in following her lead. Her one word of warning is about die-hard cinephiles. "There is a solid base of long-time festival-goers who have certain expectations and we have to make sure we don't alienate them," she says.