Dirs: Joe Berlinger, Bruce Sinofsky. US. 2011. 121mins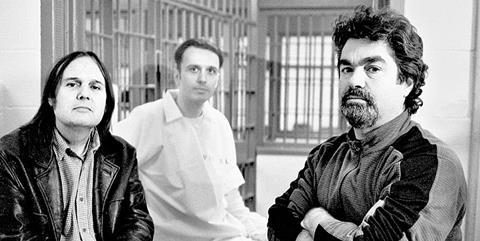 Following the story of the West Memphis 3 - a trio of Arkansas teenagers imprisoned 18 years ago after being convicted of a shocking triple murder - through to what seems to be its dramatic and rousing conclusion, documentary Paradise Lost 3: Purgatory provides a fascinating look at the US justice system and tells an engrossing tale about a modern day witch-hunt in the American South.
The dramatic climax comes in an epilogue.
The film, the third made about the case for HBO by the acclaimed team of Joe Berlinger and Bruce Sinofsky (Brother's Keeper), has recently been given an awards-qualifying domestic theatrical run, premiered on US cable and been voted last year's best documentary by the National Board of Review. More awards season attention - the film has been short-list for an Oscar nomination - could lead to further theatrical and international exposure.

In their original 1994 film, Berlinger and Sinofsky related how the three misfit teens were convicted - amid accusations of devil worship and coerced confessions - and sentenced, one to death, the others to life in prison. The team's 2000 follow up looked at the efforts of a celebrity-backed international support movement to get the convictions re-examined.

To bring uninitiated viewers up to speed, the new installment recaps the details of the case through clips and outtakes from the earlier entries before going on to track the more recent emergence of new evidence and possible new suspects.

The dramatic climax comes in an epilogue - shot after the rest of footage and added between the film's screenings at last year's Toronto and New York festivals - showing how the West Memphis 3 were unexpectedly released from prison last August without being officially cleared of the murders.

Berlinger and Sinofsky do an outstanding job assembling their jigsaw of material - news clips, courtroom footage, disturbing crime scene photos and old and new interviews with lawyers and experts from both sides as well as the parents of the victims and the West Memphis 3 themselves - and cutting back and forth in time to produce a coherent and compelling whole.

And the film gets an extra charge from its use of tracks by Metallica, one of the heavy metal bands favoured by the West Memphis 3 before they were imprisoned.