The film from Jonah Markowitz and Tracy Wares eatned the documentary award and the audience documentary award.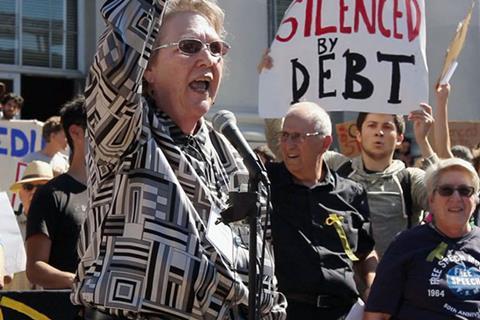 In other prizes handed out at the end of the festival on Thursday, the U.S. Fiction Award went to Remy Auberjonois for Blood Stripe, while the World Fiction Award was presented to Anaïs Volpé for HEIS (chronicles).
As previously stated, the Documentary Award went to Markowitz and Wares for Political Animals, and the LA Muse Award was presented to Heidi Saman for Namour.
The Nightfall Award went to Jackson Stewart for Beyond The Gates, while the Audience Award for Fiction Feature Film went to GREEN / is / GOLD, directed by Ryon Baxter.
Markowitz and Wares also collected the Audience Award for Documentary Feature Film for Political Animals.
"With all the talk about diversifying Hollywood, the LA Film Festival provides proof that talented film-makers with new voices are out there; they just need a platform and that's what we're providing," said festival director Stephanie Allain.

"One of the more satisfying aspects of this job is watching new directors blossom in the spotlight. I'm grateful to our esteemed jurors for their service and congratulate the winners."
The festival ran from June 1-9. For the full roster of winners click here.