Rocket Science to handle sales at the upcoming AFM.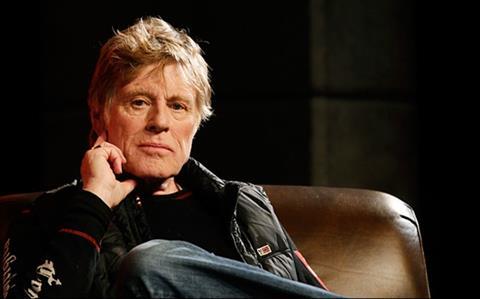 Thorsten Schumacher's fledgling sales outfit Rocket Science will launch sales at the AFM on David Lowery's (Ain't Them Bodies Saints) upcoming crime caper The Old Man and The Gun.
Robert Redford and Casey Affleck are due to star in the movie, financed by Endgame Entertainment and Karl Spoerri's Zurich-based SPK Pictures are finaning with Endgame's James D. Stern producing alongside Condé Nast's Jeremy Steckler and Dawn Ostroff.
Robert Redford, Anthony Mastromauro and Bill Holderman are also producing.
Principal photography is scheduled to begin in early spring 2017 in Ohio.
Rocket Science will handle international sales commencing at AFM, with WME and CAA handling US domestic rights.
Based on a 2003 New Yorker article by David Grann, The Old Man and The Gun tells the true story of Forrest Tucker (Redford), an outlaw with 18 successful prison breaks and a lifetime of bank robberies to his name.
The screenplay, which Lowery has written, retraces Forrest's twilight years, from his audacious escape from San Quentin at the age of 70 to an unprecedented string of heists that confounds authorities and enchants the public. Wrapped up in this chase are a detective (Affleck) who becomes captivated with Forrest's commitment to his craft and a woman who loves him in spite of his chosen profession.
Thorsten Schumacher, founder of Rocket Science said of the project: "With Casey Affleck hotly tipped for 2017's Academy Awards, this is going to be a truly thrilling production. Arguably, The Old Man and the Gun will showcase the role of all roles for Robert Redford encapsulating all of his various characters from the past, and such talent is the perfect package for Rocket Science as we continue to establish our growing slate".