SVoD service is keen for smaller UK TV indies to pitch ideas.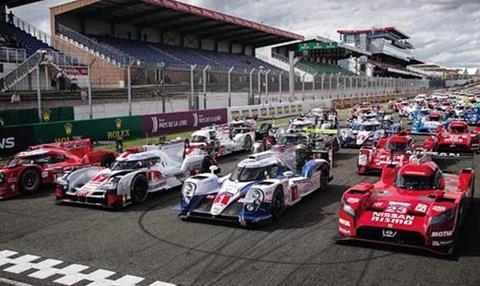 Amazon Prime Video is opening its doors to smaller UK indies and "boutique" producers as part of the next stage of growth.
The SVoD service is keen for fledgling producers and filmmakers to pitch projects to sit alongside ideas from high-end, Hollywood-backed firms.
Head of international originals Morgan Wandell told Screen's sister publication Broadcast: "We are very open. Sometimes, the most original voices and distinctive filmmakers come from boutiques or the independent film world. We love that kind of talent."
Last month, the digital streaming service ordered Le Mans: Racing Is Everything from New Black Films.
The series, commissioned by head of unscripted Conrad Riggs, tells the story of the gruelling 24-hour race, which was founded in 1923.
The indie, run by Senna line producer Victoria Gregory and director James Erskine, is one of the first British producers to win a factual commission from Amazon since the launch of W. Chump & Sons' The Grand Tour.
Wandell said: "We want to work with creators with the most distinctive voices, top filmmakers and the best talent in front of the camera."
Amazon Prime Video wants to ramp up the amount of content it commissions from outside of the US.
In February, it hired Fremantle Media International executive vice-president of global scripted and factual content Georgia Brown as director of original TV for Europe, although she is yet to start her role.
Wandell has spent the past few months meeting producers and talent in London and across Europe.
"We have a lot of opportunity to do ambitious and distinctive shows around Europe. Georgia and I are going to work together to build out the team and find great shows," he said.
Former ABC Studios executive Wandell is also looking to bolster the number of international co-productions it develops with British broadcasters.
It coproduced Two Brothers Pictures' breakout black comedy Fleabag and has partnered with BBC Studios on BBC2's Neil Gaiman adaptation Good Omens.
It is also working with Sky 1 on Neal Street Productions' and Vertigo Films' 10 part period warrior drama Britannia and boarded Channel 4's Philip K Dick anthology series Electric Dreams when AMC pulled out.
"Those opportunities on a selective basis can be very interesting, and we are excited about the projects we have in the works," said Wandell.
However, UK producers are still encouraged to pitch high-end drama ideas to its US team, headed by director of Amazon Studios Roy Price.
The Crown producer Left Bank recently produced a pilot for priests-versus-aliens sci-fi drama Oasis – based on the Michel Faber novel The Book Of Strange New Things and starring Game Of Thrones actor Richard Madden.
This article first appeared on Screen's sister publication Broadcast.