Amazon executive Roy Price talks London, India and Japan expansion.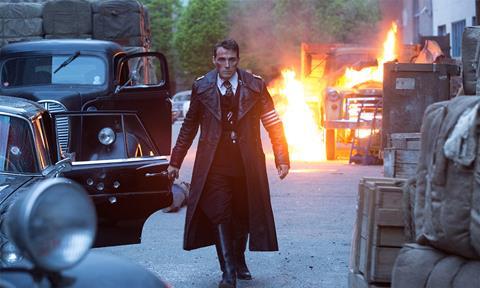 When reports broke in 2015 that Amazon Studios had paid between $160m to $250m to sign up former Top Gear stars Jeremy Clarkson, Richard Hammond and James May for 36 episodes of its new rival motoring show Grand Tour, there was incredulity in the UK press and parts of the film and TV industry.
Speaking at MIPTV in a keynote media mastermind session on Monday, less than five months after the global launch of Grand Tour at the end of 2016, the group's vice president Roy Price told the audience the investment had paid off, although he would not divulge the exact value of the deal.
"Grand Tour is an expensive show but it's well worth it. It's actually efficient and good economics. In the video on demand business the thing that is going to make most difference is the show that people are talking about and are really compelled to see.
"People come in and want to do the free trial because of the show and Grand Tour brings all that. In Prime Video around the world in pretty much every territory the top two shows are Grand Tour and The Man In The High Castle. So those shows are really bringing in customers, keeping in customers and that's a big area of focus."
A show's ability to hook and retain new subscribers to the Prime service was one of the deciding factors on whether it would be cancelled or retained, he said.
"You certainly pay attention to whether subscribers are engaging with the show and if it influencing people to stay subscribed, or influencing people who are in their free trial to convert to become actual subscribers and getting people into the free trial — so you look at engagement and you look at influence."
Woody Allen, Barry Jenkins
When it came to green-lighting new shows or boarding a feature film, Price said the studio's strategy was based on working with top artists, rather than trying to second guess what audiences want next by what they are currently watching.
"The most important thing is to get artists absolutely at the top of their game, who are inspired and who are in their moment and are excited to do something new and empower them to do that.
"So that's what we focus on and we've got an amazing group of artists who are creating great work. I think that's the real explanation for the awards in adult television, the Academy Awards, the movies and kids TV – what they all have in common is that we're seeking out the top people in their area and trying to get them to do what they feel passionate about doing.
"So you can over analyse but at the end of the day if we have Jill Soloway, Amy Sherman Palladino, Woody Allen, Matt Weiner and David O. Russell and Nick Ruffin and we're developing with Barry Jenkins, I could go on… I have said in the past development is very easy. It's really like putting together a fabulous dinner party with geniuses who are at the top of their game and I think that's right and now with global expansion it has become a bigger and more fun and multilingual party."
Expansion
Price said the company's push into 240 territories at the end of last year had been accompanied by drive into producing local content for these services. Global international shows like The Man In the High Castle and Grand Tour remained a key element of the Amazon offering but original local shows were also key.
"We have a global service but all customers are also local so you have to pursue a multi-local strategy where we're seeking out great artists in each territory. The other day we premiered our first German TV series, You Are Wanted. It was the biggest ever opening for us."
He said the company was currently setting up development hubs in India, Tokyo and London, replicating the Amazon Studios mentality in LA, as part of the global push.
On the cinema front, Price said, the company remained committed to feature films and still regarded a theatrical release as a bonus for films going on its service.
"Theatres play an important role in the movie ecosystem… customers see the cachet theatrical lends. Once the movie comes on the service having been in theatres, there is a perception that it's a legit movie: It was reviewed, and it was in a theatre — it's like, a movie. This helps with customer perception and with filmmakers. We're very supportive of the theatrical window."
During the session the digital service also offered a world premiere sneak peek of action-drama Jack Ryan.