The production and finance company has acquired the spec script by Matt Venne based on the novel by Carla Norton.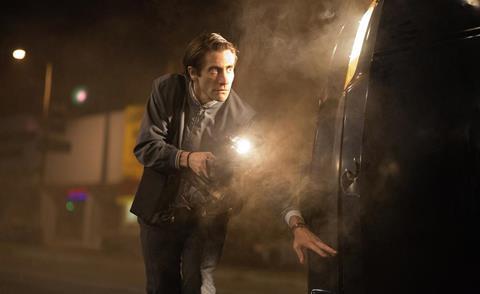 Bold's Michel Litvak, Matthew Rhodes and Lisa Zambri are attached to produce along with Industry Entertainment's Andrew Deane.
Bold's Gary Michael Walters will serve as executive produce alongside Industry's Ava Jamshidi. Bold's Karen Barna, svp of business and legal affairs handled the negotiations.
The Edge Of Normal tells the story of the grown-up survivor of a sexual predator who is pulled into a game of cat-and-mouse when she is assigned to mentor another young survivor.
Bold Films had two films that featured prominently in the last awards season, having produced Nightcrawler (pictured) and produced and financed Whiplash.
Earlier this year Warner Bros released Lost River, Bold Films' third collaboration with Ryan Gosling, that marked his debut as a writer and director.
The pipeline includes John Erick Dowdle's action thriller No Escape (formerly The Coup) starring Owen Wilson, Pierce Brosnan and Lake Bell set to open on August 26 via the Weinstein Company.
Bold Films is co-financing Nicolas Winding Refn's The Neon Demon and recently wrapped production on Ric Roman Waugh's thriller Shot Caller. The company is in production on the second season of SyFy series Dominion.