EXCLUSIVE: Paul McGuigan-directed drama, written by Matt Greenhalgh, to shoot June 27 in UK; Annette Bening, Jamie Bell lead cast.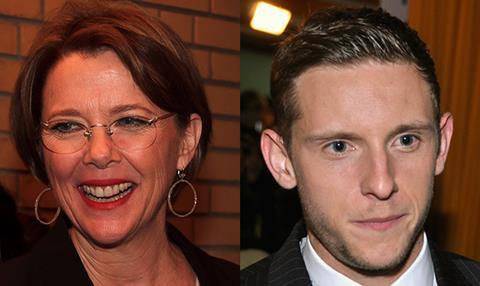 IM Global will launch sales in Cannes on prestige UK package Film Stars Don't Die In Liverpool, set to star BAFTA-winners Annette Bening (The Kids Are Alright), Jamie Bell (Billy Elliot) and Julie Walters (Brooklyn).
Lucky Number Slevin and Sherlock director Paul McGuigan will direct the period feature, written by Control and Nowhere Boy writer Matt Greenhalgh.
James Bond producer Barbara Broccoli (Spectre) will produce under her EON Productions banner alongside Gangs Of New York executive and Coriolanus producer Colin Vaines. Stuart Ford's IM Global will also co-finance.
Based on the memoir by British actor Peter Turner, Film Stars Don't Die In Liverpool follows the playful, but passionate relationship between Turner (Bell) and the eccentric Academy Award-winning actress Gloria Grahame (Bening), who rose to fame in the 1940s.
What starts as a vibrant affair between a legendary femme fatale and her young lover, quickly grows into a deeper relationship with Turner being the one person she allows herself to turn to for comfort and strength.
Greenhalgh's script explores how their passion and lust for life is ultimately tested to the limits by events beyond their control.
Broccoli and Vaines have corralled an impressive crew for the shoot including production designer Eve Stewart (Les Miserables), costume designer Jany Temime (Spectre) make-up and hair designer Naomi Donne (Cinderella), casting director Debbie McWilliams (Skyfall) and composer J. Ralph (Man On Wire).
Production will be based at Pinewood Studios and on location in London and Liverpool with shoot due to get underway on June 27.
Meanwhile, Pan Macmillan will republish the book by Turner on June 2 in the UK.