eOne and Prospero Pictures executives have announced that principal photography has begun on David Cronenberg's Maps To The Stars.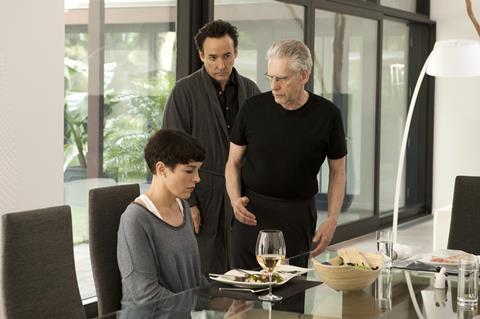 The shoot in Toronto and Los Angeles is expected to last 30 days. eOne will distribute directly in the US, Canada, the UK and Australia and New Zealand, while eOne Films International handles all remaining international rights.
eOne and Prospero co-finance the project and Prospero founder Martin Katz is producing with SBS Productions' Saïd Ben Saïd and Michel Merkt. Sentient Entertainment's Renee Tab and eOne's Benedict Carver serve as executive producers.
Robert Pattinson, who previously collaborated with Cronenberg on Cosmopolis, stars alongside Julianne Moore and her The Kids Are Alright co-star Mia Wasikowska, along with John Cusack, Olivia Williams and Sarah Gadon.
Bruce Wagner wrote the screenplay about the colliding lives of a successful LA psychotherapist and his famous family and friends in a society obsessed by celebrity.
"Maps To The Stars marks a return to the shocking and audacious cinema Cronenberg fans love, with a fantastic cast of award-winners and hugely talented newcomers," said Katz.
Maps To The Stars is produced with the support of Telefilm Canada, The Ontario Media Development Corporation and the Harold Greenberg Fund.