"Power of the writer has increased," says former BBC TV boss.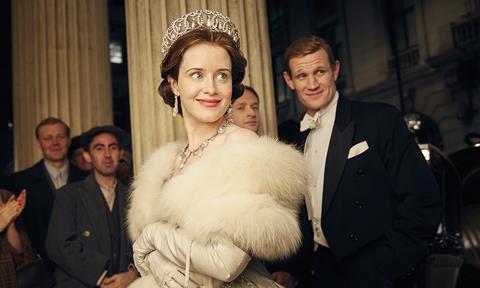 Former BBC director of television Danny Cohen has cautioned that the waiting period for top writers can now stretch up to three years.
Speaking this morning on BBC Radio 4's Today Programme, the Access Entertainment president discussed the growing power of top TV writers.
"The power of the writer in the TV industry has increased in recent years, both commercially and creatively," he said.
He added that the shift has occurred as a result of growing competition among global networks and increasing drama budgets.
Remuneration for top writers has also increased, he added.
"Some screenwriters are doing very well. There's a top tier who are doing extremely well. I'm sure there are some among them who say they should be doing even better and I think there's always an argument for that."
Cohen asserted that some TV writers were now as in-demand as top actors and their engagement on returning series could lead to mult-year wait times.
"Those writers also have a long wait list for their time. [The top tier of writers] may say 'I love this project, do you mind waiting two to three years'."
Cohen was speaking following the announcement of the 2017 Primetime Emmy nominations, where UK writers including Black Mirror's Charlie Brooker, The Crown's Peter Morgan and Westworld's Jonathan Nolan scooped nominations.
The former BBC executive went on to say that the BBC couldn't always compete with the likes of Netflix – which scored 91 Emmy nominations - and Amazon when it came to budgets but that the "prestige" of working with the public broadcaster remained a major incentive for writing talent.
"There is always going to be a great prestige and attraction in writing for the BBC. There's no doubt in the age of Netflix and Amazon that the money is big and the BBC can't always compete. But I do think the BBC will be ok in that mix because the prestige of working with the BBC remains."
Earlier this year, Len Blavatnik-owned Access Entertainment struck a partnership with BBC Worldwide and UK producer Lookout Point to "greenlight" high-end drama series from UK writers and production firms straight to series, prior to them scoring a commission from a broadcaster.