Dreamworks Animation is launching a YouTube family channel for original, live-action and animated content.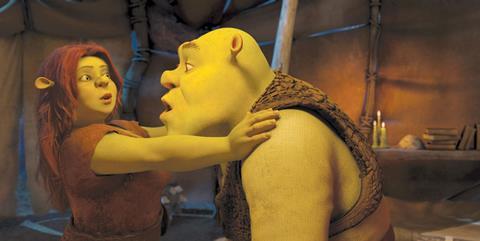 The development followed an announced at the YouTube Brandcast event in New York City (April 30).
The DreamworksTV shows would be developed by a separate DreamWorks Animation team overseen by Brian Robbins, founder and CEO of AwesomenessTV, the YouTube channel that Dreamworks Animation acquired in 2013 in a $33m upfront deal.
"Last year, Jeffrey Katzenberg and Brian Robbins announced the acquisition of AwesomenessTV by DreamWorks Animation," said YouTube head of content and business operations Robert Kyncl.
"[W]e're pleased to announce the launch of Dreamworks TV, their all-new family channel, which will feature original live-action and animation content — made specifically for YouTube. It officially launches this summer."
Kyncl previewed a clip from the new upcoming series Jimmy Blue Shorts. The initial roster includes Fifi: Cat Therapist and Gorillaville.
The news follows comments earlier this week by Dreamworks Animation chief Jeffrey Katzenberg at the Milken Institute's Global Conference in Beverly Hills that the traditional film business was no longer a growth business.
Katzenberg predicted the demise of windows within a decade, by which time he said films would be available on a proliferation of platforms within 18 days of theatrical release and priced according to the size of the screen.
DreamWorks Animation is likely to take a $57m write-down in the first quarter following the below-par performance of Mr. Peabody & Sherman, which cost around $145m and to date has grossed $261m worldwide.