EXCLUSIVE: Fábrica de Cine chairman and CEO Gastón Pavlovich has partnered on the adventure sports documentary with Emmy-winning director-producer Paul Taublieb.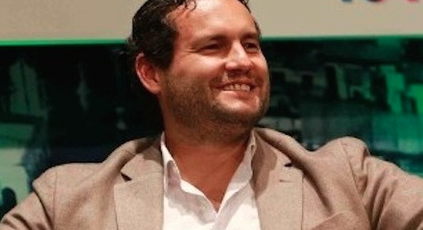 Pavlovich, a producer on Martin Scorsese's upcoming Japan-set drama Silence starring Liam Neeson, Andrew Garfield and Adam Driver, made the announcement on Wednesday at the start of the Los Cabos International Film Festival.
The film will explore the adventure sport scene in and around Mexico's Sea Of Cortez and is scheduled for an autumn 2016 start.
The Sea Of Cortez filmmakers plans to combine action sequences with cutting-edge POV cinematography and provocative scientific information. Susan Cooper will handle executive producer duties.
Taublieb's credits include the Emmy-winning ESPN 30 for 30 documentary Hawaiian: The Legend Of Eddie Aikau, Fastest and Big Wave Hellman.
"I am proud and thrilled to be working with Paul Taublieb," said Pavlovich. "With Paul's talent and creative eye, Sea Of Cortez is sure to capture and deliver both the adventure and depths of Mexico's water up close."
"I am thrilled to tell the story of the Sea of Cortez in a dynamic, action-packed fashion with the creative producing team at Fábrica de Cine," said Taublieb.
Fábrica, headquartered in Mexico City with an office in Los Angeles, served as executive producer on Tom Tykwer's Tom Hanks drama A Hologram For The King.
The company is also producing Waiting For The Miracle To Come alongside Willie Nelson and U2 signer Bono.
The Los Cabos International Film Festival runs from November 11-15 in Mexico.