EXCLUSIVE: Arclight has been talking to buyers on A Few Less Men, the sequel to its 2011 hit comedy A Few Best Men.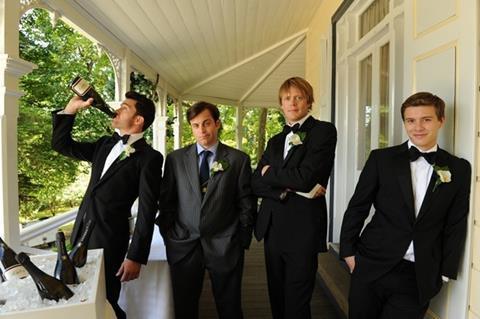 Gary Hamilton, Laurence Malkin and Share Stallings reprise their roles as producers alongside Tania Chambers and the team has earmarked a 2014 start date in Western Australia.
A Few Best Men writer Dean Craig is writing the sequel and makes his feature directorial debut. Plot details remain under wraps.
Western Australia state funding body ScreenWest has matched Arclight's development funds and the project will mark the second collaboration in the state between Malkin, Stallings and Perth-based Chambers.
"With such an exceptional team both behind and in front of the camera, we're excited to begin work on A Few Less Men and to bring this hilarious and commercially viable feature to audiences around the globe," said Hamilton.
ScreenWest CEO Ian Booth added: "We are excited to partner with Gary Hamilton and Arclight Films on the film's development and the agency is thrilled to be involved in yet another project with Laurence Malkin, Tania Chambers and Share Stallings, having just seen them in action on the set of Kill Me Three Times.
"It's great that they're bringing more production to Western Australia, using local crews and resources."