Christian Alvart's Berlin-based Syrreal Entertainment enters agreement with Jiabo Culture.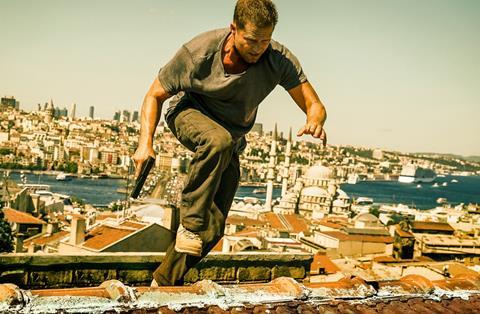 Producer-director Christian Alvart's Berlin-based production company Syrreal Entertainment has entered a working partnership with the Chinese production house Jiabo Culture to produce the $20m fantasy adventure film Fox Mission as the first of a slate of joint projects.
Steeped in Chinese mythology, the fantasy fairytale will be directed by Alvart at locations in Beijing and Berlin from this autumn.
Canadian executive producer May He, who will be liaising between the German and Chinese production partners on the project, pointed out that fantasy action films have "great potential" in China and said that having Alvart on board as director for the Chinese story increased the probability of international success.
The partnership on Fox Mission is the latest of a number of alliances sealed between Germany and China in recent weeks following the announcement in April that Sam Raimi and Florian Henckel von Donnersmarck had received backing from Shanghai-based Cultural Investment Holdings for their joint company Allegory Holdings, as well as last week's signing of a strategic alliance between Studio Babelsberg and the Shanghai Film Group to develop international business activities and promote collaboration on international co-productions.
Alvart's previous films include the English-language sci-fi drama Pandorum, his return to German language production Banklady, and the Til Schweiger action film Tschiller: Off Duty, released in German cinemas at the beginning of this year.
He recently received Medienboard Berlin-Brandenburg backing for pre-production title Cut Off (Abgeschnitten), starring Moritz Bleibtreu, Lars Eidinger, and Fahri Yardim. The film is based on Sebastian Fitzek's bestselling psychological-thriller.
Syrreal Entertainment will be co-producing with Berlin-based Ziegler Film, which recently wrapped principal photography on Volker Schlöndorff's Return To Montauk.