UPDATE: As Georgia remained front of mind in Hollywood on Thursday and the Weinsteins threatened to find another state in which to shoot Lee Daniels' upcoming Richard Pryor film in opposition to an anti-gay bill, the focus has broadened to include North Carolina.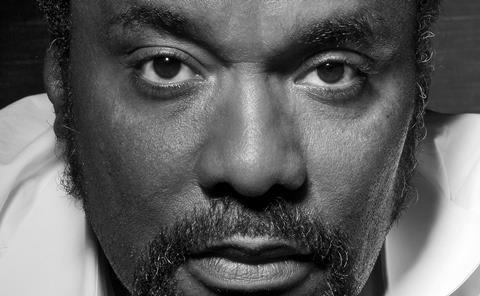 Following an earlier statement calling on Georgia Governor Nathan Deal to dismiss bill HB 757, Lionsgate said it would be "hard-pressed to continue [its] relationship with North Carolina" unless a new law were repealed.
The studio spoke out after it emerged that North Carolina Governor Pat McCrory on Thursday passed legislation blocking anti-discriminatory laws by local governments designed to protect the LGBT community.
Lionsgate's statement read: "The legislation hastily enacted by the State of North Carolina today is deplorable and discriminatory, and it runs counter to everything we stand for.
"Our Dirty Dancing 3-hour filmed musical event, which celebrates the principles of inclusiveness, diversity and tolerance, will go forward given our obligation to the hundreds of people in the state employed by the production. However, we will be hard pressed to continue our relationship with North Carolina if this regressive law remains on the books."
ON Thursday evening the MPAA issued the following statement through Vans Stevenson, the studio lobby group's svp for state government affairs: "The MPAA and its member companies are opposed to any law that legitimizes discrimination on the basis of sexual orientation, gender identity or gender expression."
At time of writing other studios and companies contacted by Screendaily had not returned calls as Georgia remained the focus of most people's attention.
Time Warner, Starz, 21st Century Fox, NBCUniversal, Sony Pictures, Lionsgate, Netflix, Open Road Films, The Weinstein Company, Discovery, Amblin Partners, and a coalition of talent under the auspices of Human Rights Campaign have called on Georgia Governor Deal to dismiss HB 757.
Disney and Marvel Studios, AMC Networks and Viacom protested the measure on Wednesday.
Earlier on Thursday Human Rights Campaign sent a letter to Governor Deal urging him to veto the bill.
Signatories include Aaron Sorkin, Daniels, screenwriters Dustin Lance Black and Diablo Cody, Harvey and Bob Weinstein, and Red Wagon chiefs Doug Wick and Lucy Fisher.