EXCLUSIVE: Producers join Marko Mäkilaakso's pulpy monster movie based on the 80's video game; Raven Banner sells.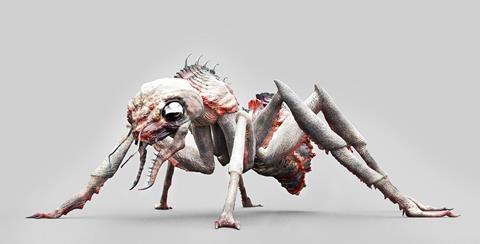 Fledgling UK production/finance company Alliance Media Partners (AMP) is collaborating with Finland's Roger! Pictures to produce the action-comedy-sci-fi It Came From The Desert.
The film is the first feature from Roger! Pictures, run by producer Teemu Virta and director Marko Mäkilaakso, whose aim is to produce genre films with budgets of under $1m for the international market.
Iron Sky producer Tero Kaukomaa, a shareholder in Roger!, is an executive producer on the film, which is described as "a smart, pulpy, action monster movie, inspired by Cinemaware's cult 1980s video game of the same name. Its tall tale involves rival motocross heroes (and heroines), kegger parties in the desert, secret underground military bases, romantic insecurities…and giant ants!"
Kaukomaa said: "This deal with AMP gives us an extra power boost to produce this great script into a cool movie with a lot of marketing potential due to the cult following of the video game."
Mäkilaakso (War Of The Dead), who wrote the script with Hank Woon and Trent Haaga, will also direct. Producers are Teemu Virta of Roger! and Bob Portal of AMP. AMP's Inderpal Singh also executive produces.
The film is now in pre-production and will start shooting in the early autumn in Turku, Finland and the Almeria desert of Spain.
Canada-based Raven Banner is handling international sales; the film is set for delivery in mid-2017.
AMP is financing the movie from its own pool of equity and gap funds, alongside the Finnish Film Foundation, the West Finland Film Commission and Finnish production company Bufo.
Roger! is a member of the Nordic Genre Invasion collective, and the deal between AMP and Roger! was negotiated at April's Nordic Genre Invasion market event in Helsinki, and at the Cannes Marche this year.
London-based AMP is part of the Dubai-based Alliance Media Group. Productions in post-production include Trent Haaga's 68 Kill, Simon Rumley's Fashionista, Greg Carter's My B.F.F., and Matt Winn's The Hoarder.
"Since our first meeting with AMP, it's been a fertile relationship on the project together," said Virta. "I'm very happy about the results and that we can now bring our action-packed creature feature into production."