The celebrated Czech film-maker and Athanor Productions have launched a campaign on the crowdfunding site for what the surrealist artist and director has said will be his final film.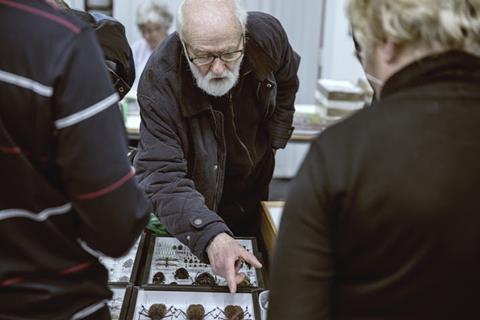 Švankmajer and long-time producing partner Jaromir Kallista are looking to raise more than $150,000 towards the budget of Insects, which has been in development for five years.
The partners have earmarked a summer start on the feature, which will include imagery reminiscent of Kafka and takes place in a local pub where actors rehearse a Čapek Brothers play and gradually become the characters in a series of frightening transformations.
As to the campaign, Švankmajer told Screendaily: "We are trying crowdfunding to finance a part of the film for the first time but we think this is a certain option for the kind of films we make; that is films that are very difficult to fund because they are not commercial, they do not promote anything, or are not blockbusters that would attract masses of viewers.

"We don't cast world-class stars; we do our best to keep them authentic and that's not exactly all the rage these days. So it is difficult to find money and perhaps the crowdfunding is what will help us gather the rest of the funds."
Rewards and perks for contributors to the Indiegogo campaign range from scripts and DVDs signed by Švankmajer, early downloads and screenings of Insects, signed lithographs to one of the insect 'actors' in a wooden box, a visit to the set, producer credits, and dinner with Švankmajer himself.
"The Čapek brothers' play is very misanthropic," said Švankmajer in a prepared statement. "I've always liked that – bugs behave as a human beings, and people behave as insects. My screenplay extends this misanthropy further while also reflecting Franz Kafka and his famous Metamorphosis."
Švankmajer's artistry has featured in the works of Terry Gilliam, Tim Burton, David Lynch and the Brothers Quay, among others.