Star Wars: The Force Awakens star Adam Driver stars in Jim Jarmusch's upcoming comedy that Amazon Studios and K5 International are co-financing.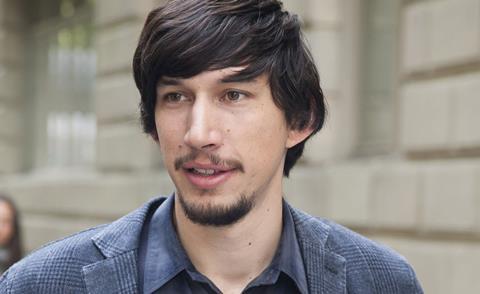 Executive producers Oliver Simon and Daniel Baur from K5 greenlit the project last summer and will kick off international sales at the EFM in Berlin next month.
The film is now in post-production and also stars Golshifteh Farahani. Driver's credits include the Lena Dunham TV show Girls, as well as Martin Scorsese's potential Cannes world premiere Silence opposite Andrew Garfield and Liam Neeson and next month's world premiere in Berlin, Midnight Special.
Amazon Studios will attach a theatrical distributor for a US release. K5 produces alongside Joshua Astrachan of Animal Kingdom and Carter Logan from Inkjet.
The Amazon Studios slate includes current release Chi-Raq by Spike Lee, Whit Stillman's Sundance-bound Love & Friendship with Kate Beckinsale, Chloë Sevigny, Xavier Samuel, Stephen Fry and Emma Greenwell and Elvis & Nixon with Kevin Spacey and Michael Shannon.