The streaming platform is teaming up with John Wells Productions on the story of the sesnational data leak, whose exposure of elitist impropriety triggered political resignations and a host of investigations around the world.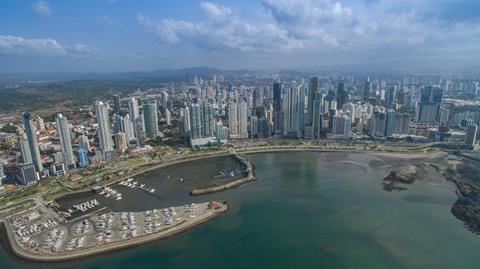 Netflix has acquired exclusive rights to the book Panama Papers: Breaking The Story Of How The World's Rich And Powerful Hide Their Money by German investigative reporters Frederik Obermaier and Bastian Obermayer.
The reporters researched a tip from a source known as John Doe for more than a year before unleashing in April the biggest data dump in modern history in association with the International Consortium of Investigative Journalists (ICIJ).
The so-called Panama Papers comprised an avalanche of confidential documents revealing how wealthy clients used an obscure Panamanian law firm to hide billions of dollars in offshore accounts.
The story forced Icelandic premier Sigmundur Davio Gunnlaugsson from office, named individuals linked to Russian president Vladimir Putin and former Italian leader Silvio Berluscoli, and embarrassed former UK prime minster David Cameron, among others.
Netflix will work with producers John Wells and Claire Rudnick Polstein and executive producer Zach Studin of John Wells Productions on a fictional account of the saga.
Marina Walker, deputy director of the ICIJ, and Gerard Ryle, who leads the ICIJ's headquarters staff in Washington D.C. and oversaw the more than 400 journalists in 76 countries on the Panama Papers, are working with the film-makers.
"It all started with a 'ping', when John Doe contacted us," said Obermaier and Obermayer. "That relationship and the work that came out of it grew to become the biggest data leak in history, and by far the biggest collaboration of journalists the world has ever seen, with over 400 journalists ultimately participating in this investigation.
"We are proud that our newspaper was the starting point for this story which grew to be something monumental."
"Panama Papers is one of the biggest economic and political stories in contemporary journalism, with an impact that resonated around the globe at a time of financial anxiety," said Walker and Ryle.
"We are thrilled to align ourselves with two leading names in contemporary filmmaking, John Wells Productions and Netflix, to tell the story of how it was put together against immense odds.

"Four hundred reporters, some working at great personal risk in dangerous places, were led by a scrappy team of investigative reporters in a small Washington media nonprofit. They made world powers – including political leaders and regulators – take notice and force change. That this story will be told in another compelling way is exciting and meaningful."