The National Film Board Of Canada (NFB) has pledged to ensure at least half its productions will be directed by women and half of all production spending will be allocated to films directed by women.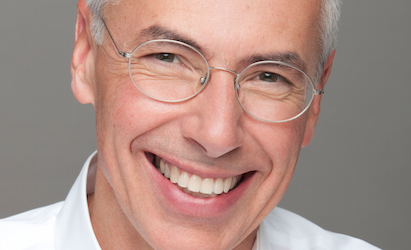 NFB head Claude Joli-Coeur announced the development at a Vancouver International Women in Film Festival panel on International Women's Day on Wednesday.
This NFB commitment will be rolled out over the next three years, during which the public will be able to keep track of its progress through updates on the NFB's website.
"The NFB has always taken a leadership role in women's filmmaking," said Claude Joli-Coeur (pictured), government film commissioner and NFB chairperson.
"In our current fiscal year, films directed by women represent half of our total spending on production. In 2016‒2017, the numbers are projected to be well above that. But numbers can fluctuate. There have been good years and lean years for women's filmmaking at the NFB. No more.

"Today, I'm making a firm, ongoing commitment to full gender parity, which I hope will help to lead the way for the industry as a whole."
In the current 2015‒2016 fiscal year, production spending on films directed by women at the NFB is roughly at parity, with 43.4% of production spending on films directed by women and 43.5% of spending on films directed by men, 11.3% of spending on films directed by a mixed team, and 1.8% of spending not yet allocated.
In the previous year production spending on films directed by women was at 41.7% versus 47.8% on films directed by men.
The NFB is currently completing a number of anticipated releases directed by women, including Zayne Akyol's Terre de Roses, Mon Nom Est Gulîstan; Céline Baril's DAVID(S), Un Homme Dans L'univers; Marie Clements' The Road Forward; Ann Marie Fleming's feature animation Window Horses; Tiffany Hsiung's The Apology; Torill Kove's latest animated short, Threads; Anjali Nayar's Gun Runners; Marie-Josée Saint-Pierre's Oscar; and Jody Sugrue's interactive Ocean Falls, among others.
The NFB noted that women hold key creative and management positions at the organisation. Fifty-five percent of the NFB's producers and executive producers across Canada are women, with 66% of upper management and 70% of NFB board of trustee positions staffed by women.
Women In View, a national not-for-profit organisation dedicated to strengthening gender and cultural diversity in Canadian media both on screen and behind the scenes, recently released a report on the Canadian film industry showing that women represented 17% of directors, 22% of writers, and 12% of cinematographers, in a sample of 91 features produced in 2013–2014.